How to Start EMU Bird Farming
There is enriched history of 80 million years since when EMU birds resided in the Australian region and many other parts of the globe. As members of the ratite family of birds, such birds along with ostrich, rhea, cassowary, and kiwi make a great combination.
Facebook
Tweet
Google Share
LinkedIn
Pinterest
Email
Starting EMU bird farming is easier than said if a perfect plan is made which goes with the system. Thorough research is important for establishing bird farming.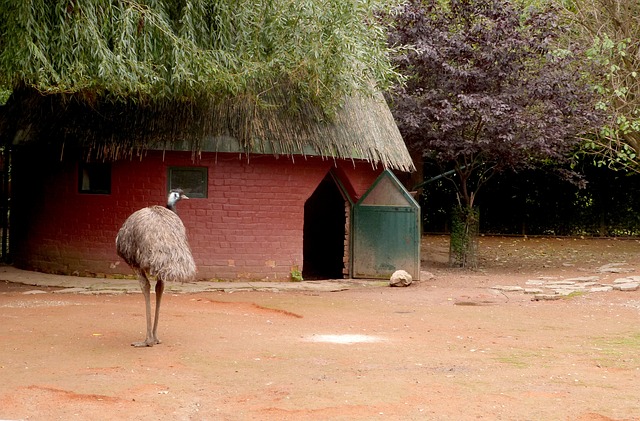 Apply innovation for making EMU birds farming grand success. Be particular for creating a feasible environment for farmed birds. These birds have stronger legs which help them for fast running. Though exclamatory the fact is that EMU birds run for 40 miles in an hour. Proper research about the habits and living of such birds makes you aware of the facts related to them before donning into this business. Your planning must start by developing a proper strategy by following which you expand your business operation. Being part of a cursorial group EMU birds need special treatment in farming.
Bird Type
There are several typical features that differentiate EMU birds from the rest. They have three forward-pointing toes and the underside of each is flat with a broad pad. Differentiation between male and female birds is done on the basis of the throbbing drum practice of the female category and grunting by their male counterparts. Whistling by male EMU birds is a common phenomenon. You must know the breeding techniques of EMU birds for better understanding. Such birds lay an egg every 3 to 5 days during breeding and laying season that usually comes from October to April. It is a period when farm owners have to take special care of the whole stuff with more clarity and careful planning.
Similar Articles
Eggs of EMU Birds
A unique feature of EMU bird eggs is their dark green color. Often female birds lay eggs every 3 to 5 days. When a female bird lays eggs male covers them with leaves, grass, straw, and other things available to begin the incubating process. Business owners must do thorough research about the special breeding process and implement it in farming. EMU farmers pick up eggs in farms and arrange electric incubators where they put collected eggs. When male birds are kept there to hatch required arrangement of food and water is mandatory.
Business Strategy
Starting a bird's business is a unique venture. When you specialize in opening EMU birds business you need further exploration and planning. Such planning starts by understanding this bird. The pad of fat on the back of the EMU bird and its unique features have to be understood. How they differ from the rest? Feathers of EMU birds are unique. Primary and secondary feathers are equal in length and don't have two shafts. Availability of barbs separates them without interlocking to form firm vanes. The loose and hair-like body covering of these birds makes them unique.
Recommended Articles
How to Start a Rabbit Supply Store
Why not a unique business where the competition is low - Yes, Starting a Rabbit Supply Business will be a rare one to get you huge profit. Want to know about Bunny Supply Store Business?
Organic Goat Farming
Organic goat farming is becoming more and more popular especially for people looking for healthy products. Raising organic goat is not easy but as long as you want to be successful you have to have a lot of patience and do hard work.
903 Comments
+91 9246780131
emubirds.2010@gmail.com

+91 9246780131
emubirds.2010@gmail.com

+91 9246780131
emubirds.2010@gmail.com
Comment
Categories
Popular Articles