Chili Farming
If you want to engage in chili farming, it would be best to learn the basics of how to plant chilies. There are some important considerations to ensure a successful chili farm.
Facebook
Tweet
Google Share
LinkedIn
Pinterest
Email
You will need to invest money, effort, and time so that the chilies can grow healthily. Good luck with your farm!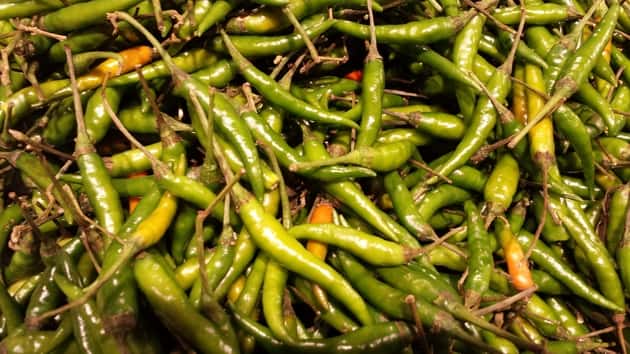 How to Plant Chilies
Do you have the skills to grow chilies? If you do, you can start your own chili farm and earn some money. If you live in a warm region, you can start chili farming. You will need your own greenhouse especially if you want to plant many chilies. You see, chilies are usually grown in grow bags or in pots. There are advantages to using chili when cooking certain foods. Chilies are rich in Vitamin C and it also helps in boosting the metabolism. After eating foods that contain chilies, you will surely feel energized! To have a successful chili farm, you should learn the steps in planting the chilies.
Chilies are similar to bell peppers but they have a fiery flavor. You can sow chilies beginning in the month of March if you prefer indoor farming. For each seeding tray, you can place three seeds. But if you are planning to plant the chilies outdoors, you will need to wait until the month of April. The chilies are best grown inside the greenhouse to ensure that it is protected from the cold winds. The chilies in the tray should be transplanted to larger pots, preferably 8" to 10". For grow bags, the chilies should be at least 25cm apart.
Similar Articles
How to Grow Chilies for Profit
The chilies should be planted in an area where they can get adequate sunlight. You also need to ensure that the temperature doesn't drop below 15˚C or else the growth of the chilies is inhibited. Use fertile and well-drained soil for your pots and you can also use organic compost so that moisture is retained. Never soak the soil of the pots so you need to water 2-3 times every week. Overwatering is the primary cause of rotting roots, so this is a very important consideration.
When you see flowers, this means that chilies will begin to appear after a couple of weeks! Bush-like chili plants can be achieved by cutting the tips of the plant when it is already 6" tall. Chilies are colored green and after several weeks, the fruits will turn red. Harvest the chilies before they shrivel. Here's a tip – the longer the chilies remain attached to the plant, the fierier they become. Fruits can be frozen for later use. When handling chilies, make sure that you wash your hands thoroughly to avoid any contact with the eyes. After harvesting, you can now prepare spicy recipes that you can enjoy with your family. The excess chilies can be sold for profit.
Recommended Articles
Tips and Tricks on Successfully Growing Brinjal or Eggplant
Farming is a great hobby and business venture. There are many crops which are considerably easy to grow and have good yield. One would be the brinjal plant which is extensively grown and cultivated in countries such as India, Philippines, China, etc.
Simple Guide on Growing and Cultivating Bitter Gourd
Bitter gourd farming is a great business venture as well as hobby. Growing your own bitter gourd at your backyard would simply be beneficial for your family's health but at the same time at your income.
315 Comments
Comment
Categories
Popular Articles