Top 5 Farming Ideas for South Africans
Farming activities have also been more common in South Africa for its dual agricultural economy. Subsistence-based production and commercial farming have also been developed in the rural areas. Due to the farming activities in South Africa, it is selling more agricultural products in the local and world market.
Facebook
Tweet
Google Share
LinkedIn
Pinterest
Email
In this connection, many people have been interested in learning more about farming business and its kinds. They are already engaging in these top 5 farming ideas that could lead them to success.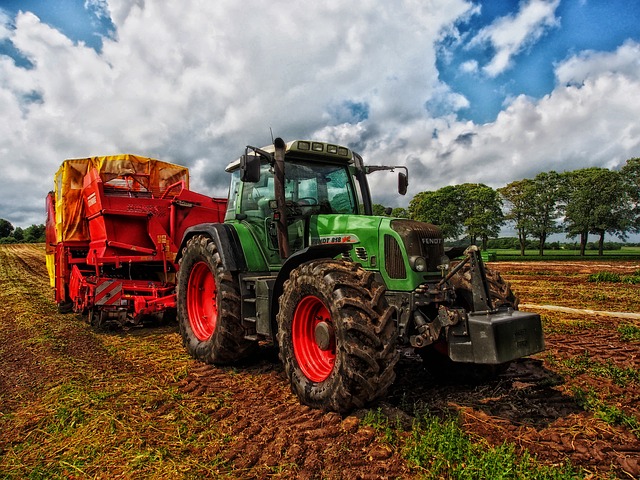 Here are the top 5 Farming Ideas to start by South Africans:
This is the most shout after farming type by visitors of South Africa on our website. Maize farming is quite a simple business that any South African can engage in. However, the fact remains that it requires a lot of effort coming from the manager. Nevertheless, asking financial assistance from the local bank might prove to be beneficial. Get familiarized in the job of maintaining the farm.

In the page, there are also maize milling businesses articles posted and shared for you to benefit from. Included are the things needed to prepare in the preparation and growth of far like post-harvest, sowing, preparation of the land, harvest and marketing.

Similar Articles

Pigs can usually be raised in a free or controlled environment as a large or small scale business. In any size, a farmer needs inputs in raising pigs the efficient way possible. The basics and guide highlighted in the page will help you choose piglets, ideal housing and proper nutrition. For sure, you will learn more from the page along other similar articles included. The FAQ section also lets you learn more from the questions with answers. There are also comments shared by the following members of the page that will give you in-depth knowledge on pig farming techniques.

Chicken farm business is a good business venture because of the huge demand of people for chickens. Since the supply cannot keep up with the demands of buyers, it is just a good decision to start this business. The two factors emphasized in the page include deciding on the breed of chicken to include and learning about chicken. Recommended articles about raising laying chickens and building chicken pens are also included in it. Especially the FAQ section, it will help you understand more about the equipments needed in chicken farm business.

Engage in the business of chili farming by learning the basics of planting chilies. Significant considerations need to be attended to as highlighted in the page. This way, you will ensure the success of your farm. Invest more of your time, effort and money in this business because of its huge returns of profits. From the page, you will read on a lot of comments from agriculture students, consultants on horticultural production and related matters.

Cabbage farming requires promptness and planning that could lead to the journey of success. In this work, it will complete you if you apply all different methods in the marketing and farming of cabbage. From the page, you will learn how to get started from the comments by members. There are young vegetable farmers that can share their opinions about the seedlings to plant.
Now, you have learned about the top 5 farming ideas for South Africans!
Recommended Articles
Finding Grants for Organic Farming
Are you interested to learn the available grants for organic farming? If you need a financial aid then here are the ways on how to acquire grants for organic farming.
How to Start Free-Range Turkey Business
Starting your own free-range turkey farming business can be intimidating especially if you have no prior experience. If you are interested in starting your own free-range turkey farming then here is a guide to help you through the process.
2 Comments
Jestin James
Startup Biz Hub - Senior Advisor (Staff)
Comment
Categories
Popular Articles