Starting a Cabbage Farm
The balancing act is a must in farming. It is crucial when you start your cabbage farm for which ensure certain things and get them completed on time; ensure the list of farming-related works don?t remain pending. Planning and promptness lead to the path of success.
Facebook
Tweet
Google Share
LinkedIn
Pinterest
Email
Your work completes when you find enough time to explore various methods and apply them in marketing cabbage which has been produced by applying incessant efforts.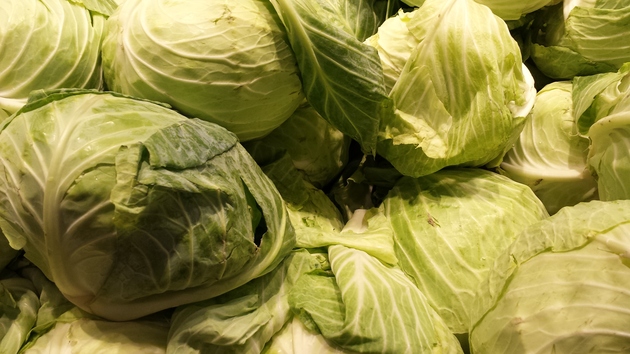 A new farmer venturing into cabbage farming must have complete knowledge of the seasonal farming cycle. It should be brought into one's notice that cabbage grows better in fall or early winter hence preparation to cultivate this crop must begin before that. As cabbage is used in multiple aspects and its consumption is well assured when the strategy of shifting them is done accurately. Such vegetables are best suitable for preparing fresh salads besides cooking as a variety of vegetable dishes.
Cabbage Farming
Some basic rules have to be followed while farming cabbage. It would help you increase productivity. A most important aspect is using suitable methods to ensure the development of cabbage farming isn't hindered. Applying a mechanism means you help out cabbage plantation accurately and there is no interruption in the growth of this vegetable production. Secondly, you must take a special interest in the selection of cabbage seeds. The seedling process is the most sensitive part and is an important part of cabbage farming.
Similar Articles
An adequate arrangement has to be made for transplanting cabbage seedlings to assure that all cabbage plants get best started in the same fashion for proper growth of plants. These plants have to be maintained from insects. A timely spray of pesticides and watering are two major factors that need special attention in this farming.
Cabbage Farming Process
Mere plantation of seeds and watering the plants don't fulfill your purpose. A farming plan has to be done prior to selecting seeds. It is mandatory to prepare land for plantation well in advance. It can be done at least a few weeks prior to seeding plants. The next phase starts with taking care of plants for which you have to invest enough time in its maintenance until they are ready for producing cabbage. By the time your cabbage gets ready, it is already a warm summer day and you have enough scope to systematize cabbage farming and concentrate on shifting the product into the market.
Enhance Cabbage Production
A dedicated schedule of few months may be enough for great cabbage farming. But smart farmers always look for some options that can enhance productivity. When production is enhanced and the outcome is more then you can definitely expect the lucrative results from this farming and think of expanding this business in the future. This rewarding outcome is possible if you weed, harvest, plant, and sow the cabbage farm systematically. Indigenous features of cabbage make them too much profitable a farming option indeed.
Recommended Articles
An Effective Guide for Green Beans Farming
Follow the effective guide in green beans farming that is stated here. By doing this, you can be sure that you will have a perfect grown green beans in your garden or yard.
Learning the Right Ways to Adzuki Bean Farming
Adzuki beans are a tasteful addition to many kinds of meals. If you have a garden that is in good condition, you can begin you Azuki bean farming through following the above tips. Follow the above tips to successfully plant and harvest delicious and fully grown Azuki beans.
199 Comments
Comment
Categories
Popular Articles