Starting a Snail Farm
Have you always planned of putting up a snailery? Here is a guide to help you get started on what breeding set up to build, what species of snails to raise, what soil to put them into, what food to feed them, among others.
Facebook
Tweet
Google Share
LinkedIn
Pinterest
Email
Read on and discover the basics of snail farming.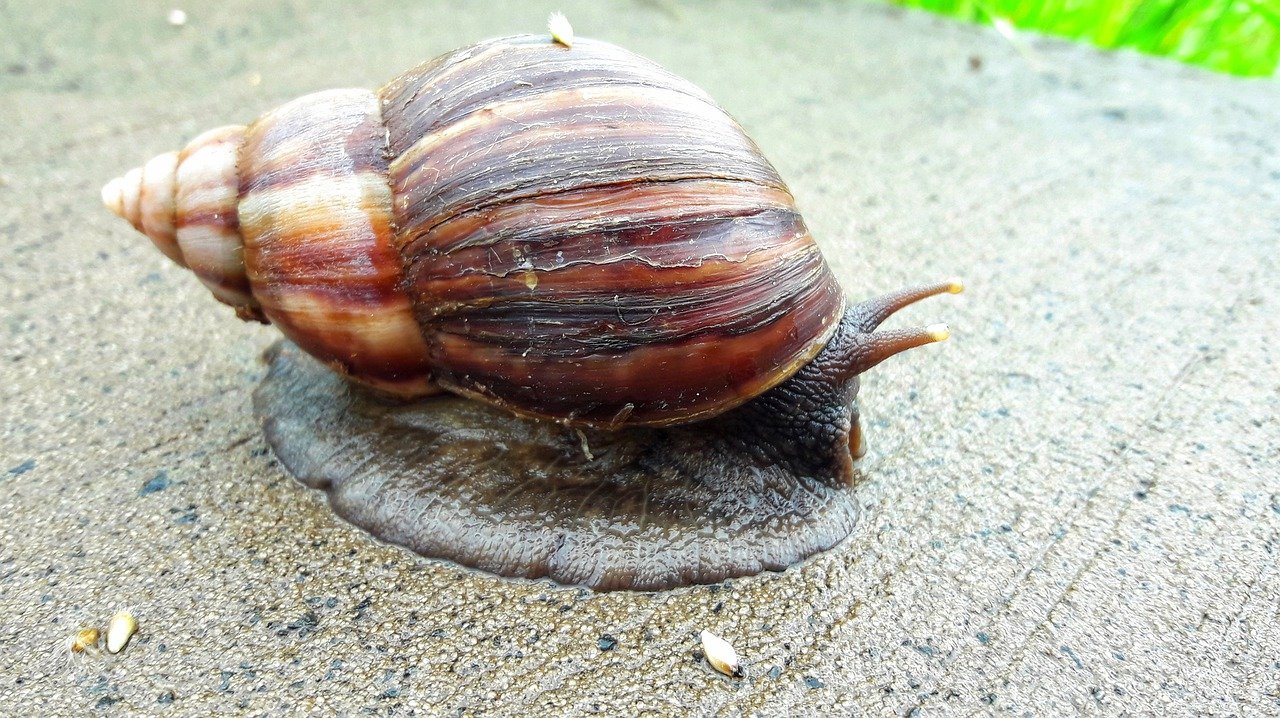 Snails are grown in various parts of the world – in South America, Asia, and Africa – for various reasons. A snail's flesh is cooked and eaten as food and its shell is used as material for accessories and decorative items. Snails in manageable quantities may also be used to kill harmful insects on the farm.
There are people who grow snails for business or for home use. If you are interested in starting a snail farm, here is how:
Similar Articles
Make a suitable breeding place for the snail. The size should be suited for your purpose – whether you are growing it for personal consumption or for resale to others. You can use a covered box if you are breeding on small scale. For a larger population, you can dig a trench or make a concrete pen and cover it with a screen or wire all around to prevent the snails from escaping. Remember that snails can reproduce fast and become pests when their breeding is uncontrolled. Also, the wire is useful in keeping away rats and snakes, or other predators from eating the snails. But aside from these bigger predators, also be wary about smaller ones like ants and termites.
Put moist, loamy soil in the breeding area. Put litters or leaves to serve as shelter for the snails. Snails love dark and cold places. Make sure the humidity does not drop to levels harmful to the snails. You can use a cloth that is regularly wet to regulate the temperature.
Decide on the size of your stock. Would you like to start from hatchlings or from pre-adult snails?
Put stock snails in the breeding area. Different snails are bred in different areas of the world. Be sure, especially if you are breeding commercially, that what you rear is the kind that sells on the market. Edible snails that grow in cold regions are the Helix aspersa and Helix pommatia. Those that are popular in tropical areas are the Achatina fulica, Achatina achatina, and Archachatina marginata. Obtain a stock from other local breeders, otherwise, you have to import it.
Observe the proper stocking density for the area you have and for the size of snails you are growing.
Feed snails leaves, fruits, or even formula from the feed store. Aside from food to grow tissues, snails need calcium to grow shells.
Once they start growing, separate the big ones from the small ones. It takes more than a year for the Achatina types to grow to harvest size. Others mature in two years.
Recommended Articles
351 Comments
daniboy4christ@gmail.com || Snail Farming Consultant

08073536111 || Snail Farming Consultant
Comment
Categories
Popular Articles