Planting Tomatoes for Business
Though looks unique but planting tomatoes for business is a profitable option indeed. Starters may grow tomatoes in greenhouses in the areas nearby home. Turn it a small farm and transform your hobby into small business. Get yourself prepared and find various categories of tomatoes if you are serious about planting tomatoes for sale.
Facebook
Tweet
Google Share
LinkedIn
Pinterest
Email
Planned approach and dedication yield best outcome and your business become a profit making venture.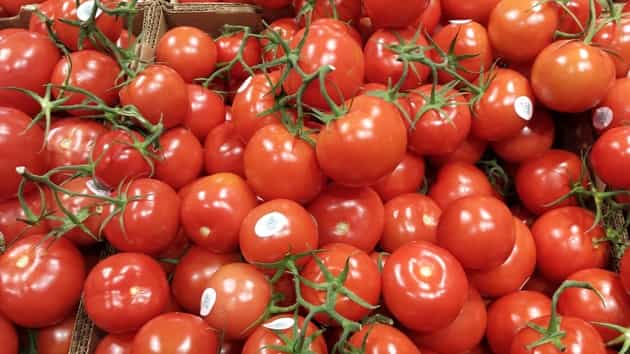 There is no hard and fast rule for planting tomatoes. Best research about plant categories and maintaining them by watering and harvesting is helpful for planting tomatoes in organized manner. Tomatoes produced must go into the market on right time. It should be well consumed. Have dedicated small team of laborers for plantation and ensure that your tomatoes reach in the market without any delay. Also, ensure that proper arrangement of transportation has been done to shift them from the farm into respective markets for selling.
How to Plant?
Be particular in sowing tomato seeds. Best option is using shallow seed boxes and pricking out seedlings into the beds on stages. Once it is done pot up young tomato plants in small sized pots. Finally shift them into greenhouse beds and plant them on large size pots. Alternately you can plant them in the filed but maintain them when they are ready to produce tomatoes. You can have small greenhouse too where propagation of tomato plants from seeds is done easily. If you don't have space constraint then an option for larger greenhouses also works. It will make plantation easy and prove worthy for business expansion.
The initiative can be done by proper potting of tomato plants and later on shifting them into the nursery or farm land where you finally plant them. Timely watering and maintenance is necessary. Take care of plants for proper growth. Make sure that tomato plants don't get damaged by insects. Use pesticides for safeguarding them. The greenhouses where you plant tomato plants must remain unheated. Once plants grow they will produce tomatoes that you pluck on time and shift them in stores immediately prior to sending into the market.
Search Buyers for Tomatoes
The costumers of tomatoes produced by you can be of various categories. You may either sell them in vegetable stores or make arrangement for direct delivery in individual homes. Start business by keeping prospective buyers in mind and contact families in the neighborhood, same is the case with local vegetable shops. When tomatoes are supplied in shops they get consumed immediately. Alternatively you can search suppliers who pay you and take tomatoes away. But there is possibility that you will be offered cheaper rates compared to local markets. Sell tomatoes as per the wholesale rates fixed in the market.

24 Comments
russpaper@rocketmail.com || Consultant
Comment
Categories
Popular Articles