Teddy Mountain Personalized Teddy Bear Franchise
What would you feel if you can actually live your childhood dream of having a store where you will be surrounded by some of your favorite plush toys like your old teddy bears? This dream can actually come true as you choose to get a Teddy Mountain Personalized Teddy Bear Franchise in your location.
Facebook
Tweet
Google Share
LinkedIn
Pinterest
Email
As you take this franchising opportunity, you can get the chance of being among the retail store owners of Teddy Mountain where you can actually deliver personalized teddy bears for children and at the same time make money from it.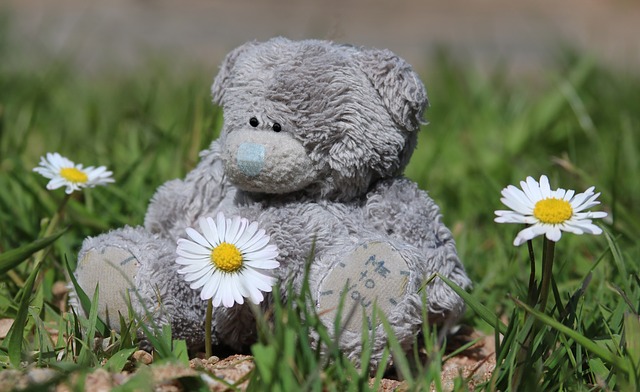 The company is known as the premium supplier of the unstuffed, personalize your teddy bear wholesale products. As one of the people who would take the Teddy Mountain Personalized Teddy Bear Franchise opportunity, you get to be supplied with high quality unstuffed plush bears along with teddy bear accessories and clothes. Your franchise package will also include stuffing machines and stuffing machine fibers. To make sure that you will also be provided with a complete package, you will also receive retail fixtures as well as retail software that you can assist you in making your business as successful as how you want to be.
Why Choose Teddy Mountain Personalized Teddy Bear Franchise?
There are a lot of reasons why you should choose Teddy Mountain as your first franchise business. Some of the reasons that you can think about are the following:
Similar Articles
They provide the fastest shipping services directly from their warehouse. You can expect the items you need within a minimum period of 2 days.
They are equipped with countless options of plush toys that are sure to meet the different preferences of children.
The company provide the most convenient and fantastic quality of customer service that can provide the assistance you need in running your business. Something any beginners in the franchise business would need to make a smooth operational flow.
With all of these reasons in mind, you are sure feel secured that you are putting your money into a business you love.
How to Start Your Franchise Business?
Starting your own business is never a difficult thing as Teddy Mountain can provide a fast and simple approach for you to apply for their franchise opportunity. All that you have to do is to apply right away and provide all the necessary requirements the company requires. Don't forget that you need to prepare enough capital for the franchise business to get started with the business.
The company provides a special turn-key business system that allows you to learn more about running the business. They also provide licensing of your franchise and gives you a lot of advantages that includes brand marketing, promotion, and advertising. There are more than 100 themed animal friends that you can choose from that are also available in various, sizes, shapes, and fabrics. Everything is customizable, which makes the entire business more fun to both your side and the clients' side.
To apply for the franchise business, don't hesitate visiting their site and get started with your fun franchise business.
Recommended Articles
How to Start Supplying Toys to Retailers
Do you have experience in toys supply ordering, perhaps as a purchaser for a department store or retailer? You can start your own wholesale toys business supplying to other distributors.
Starting a Toy Store
Toys are kids' favorite, they will never stop buying even if they have enough at home. This article explains the basic elements needed to start your own toy store.
Comment
Categories
Popular Articles