How to Sell Toys
There are kids who have lots of outgrown toys. Instead of keeping them in the storage room, kids can make money out of it.
Facebook
Tweet
Google Share
LinkedIn
Pinterest
Email
All they have to do is to know how to sell toys in their local area or online.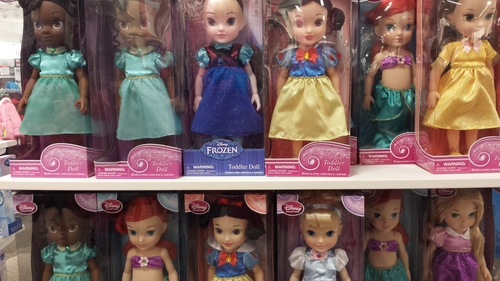 Nowadays, it is very easy to make money of old and outgrown toys. The easiest and convenient way of selling toys is to do it online. There are lots of websites that accept buying and selling of items including selling of toys. EBay is one of the websites where you can sell toys however you should determine the toys that you can sell online. There are some conditions to observe if you want to sell toys online especially in eBay.
Things to Consider
Keeping informed of the latest trends is the key to become successful in selling items in eBay. In this sense, you should browse the discussion board for toys in eBay so that you will determine the hot and top-selling toys. However, if you have something in mind of hot items or toys never post it in the eBay board. It is ideal to keep the information so that you would not have any competitor. Keep in mind that once other people know what is hot in eBay they will become your competitor. Many people are posting in eBay using alternative ID and this technique can prevent other competitor to know the items they sell and what saleable. This means that you should not use your main selling ID when posting in the eBay board.
The next thing to consider is to read, listen and watch news so that you will know the kind of toys that most customers are buying. It would be helpful if you will identify the kind of toy that many people are waiting in line as it would also become hot in eBay. Obviously, it is not an issue if there are plenty of same products in one area because it might not be available in other part of the world. On the other hand, you can communicate with the parents of your kid's friends and ask them the kind of toys that their kids love. Apparently, a most sought toy is always hard to find and it would be a good seller in eBay.
Generally, you can sell Disney items and toys in eBay as those are popular anywhere in the world. You can check the complete list of popular Disney characters and you can have the chance to earn more profit if you will sell it on international site. In addition, other hot toys that can be top-selling in eBay include action figures, super heroes, Legos as well as electronic learning toys. You can also check from other eCommerce sites for popular toys sold. If you want to become successful in selling toys online you should observe those pointers.
2 Comments
Comment
Categories
Popular Articles