Starting Online Clothing Business
There is no doubt that every industry right now is jumping on the bandwagon of going online. Name any business out there and they have presence in the Internet.
Facebook
Tweet
Google Share
LinkedIn
Pinterest
Email
If you love clothes and serious on starting an online clothing business, then here are simple tips and tricks on how you can pull this entrepreneurial venture effectively.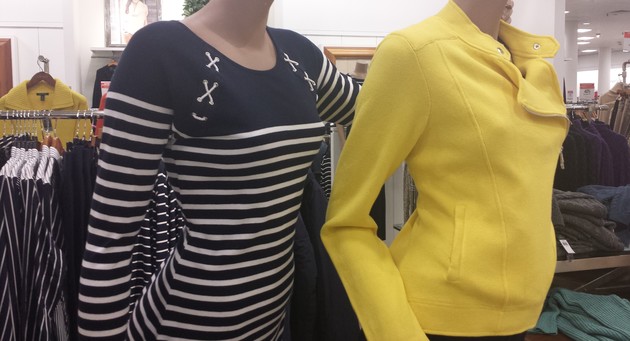 With the online business experiencing a boom in the industry, every business field so it seems is jumping on this bandwagon of going online. Banks, car manufacturers, mortgage and loan industry, schools and universities (which provide access to their huge library database) are all jumping in to boost their financial income. So there is no reason why clothing or apparel business cannot do the same. At most, there are already many numbers of online clothing businesses that are already operating in the Internet. This online clothing business is cornering some portion of the apparel industry market and basically making a huge profit from it.
If you have reached this point, there is no doubt that you are interested in starting online clothing business and just don't know how to do it or rather just making sure you have the right information and knowledge to pull it off. Well, don't despair and get that online clothing business running right now for you with these simple tricks and tips on how to do it.
Be Knowledgeable in the Every Aspects of Starting Online Clothing Business
What this means is saying you have to be intellectually ready for the tasks at hand when operating an online clothing business. There is no short-cut in this aspect. You have to be financially well-aware of your budget – meaning can do accounting --, know how to market online, and adept in the technology your online clothing business will operate. It is also important to state that there is a need of full dedication and all seriousness when starting online clothing store knowing that your competitors are all located in the nearest mall in your area.
Find a Niche before Starting Online Clothing Business
This is almost basics for those who are hardcore entrepreneurs. The question that you must answer before starting online clothing business is this: what will make customers buy the clothes in my online clothing business. This question is the hardest and can make or break you online clothing store right on the beginning. Since there are already many clothing and apparel stores vending these products in malls and different stores with physical presence, how can you strategy your market and easily make a dent in the industry. A very easy answer to this is selling something that traditional clothing stores do not usually offer to their customers. For example, you can tap on the jeans market by focusing on below 5'9" height which is usually rarely offered in traditional stores. Well, that is just one example.
42 Comments
sprabhat2005@yahoo.co.in || Online Clothing Business Consultant

sprabhat2005@yahoo.co.in || Online Clothing Business Consultant
Comment
Categories
Popular Articles