Starting Your Own Guest House Business
Maybe you have realized the lucrative nature of a guest house as a business but you have no idea how to start it. No need to worry because this article will be your guide in setting up your own guest house business.
Facebook
Tweet
Google Share
LinkedIn
Pinterest
Email
It is surprisingly not difficult to start your own guest house business. Here are a few pointers to get you started.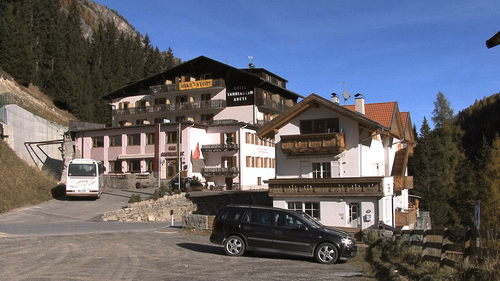 Get a Building for a Guest House Business
off, you need a building which you can set up into a guest house. It shouldn't just be any building. It would be preferable if the building is in a location that provides the best view possible for your guests. Another ideal location would be a place that provides a relaxing environment for your guests. The building should be large enough to provide at least 4 and up to 20 rooms for your visitors.
Get the Necessary Amenities
After you acquire the building, you would need to furnish it with the necessary equipment and amenities that would help make your guests' stay in your guest house comfortable. These would include the beds, the television sets, and the furniture, as well as water softeners for your water supply.
License Your Guest House Business
Because you are serving as a "home away from home" for your guests, you would need to get yourself licensed by the local fire and health departments. To do this, you would need to comply with their safety requirements. These requirements vary from community to community so be sure to visit these government agencies and inquire as to their different specifications for licensing. These licenses have to be renewed every year too.
Similar Articles
Employ The Best Staff as Possible
A guest house is not a guest house without a staff to take care of the needs of your guests. Because the guests' opinion hinges on the quality of your service, your guests need nothing but the best people managing and working on it. Be sure to check the credentials of the people that you take into your guesthouse staff before you hire them to avoid staff-related problems in the future.
You would also need to come up with a design for the uniform of your employees. The design should be appropriate for your business and should be unique among other guest houses.
Come Up With a Good Marketing Plan
It is not enough to just get a license and a good staff to run your guest house business. The most important preparation to make is how to get your business to potential customers, to let them know that you exist. You can do this by advertising.
There are many ways to advertise your company. Since you are starting, you cannot rely yet on the "word of mouth" technique unless you have guests that come and go out of your guest house with 100% satisfaction. To get the world to know your existence, you would need effective tools like newspapers, travel magazines, billboards, and websites as well as auto-responders to respond to any inquiries about your business.
A Video to Watch for Setting up Your Own Guest House
Recommended Articles
Start a Hotel Consulting Firm
In starting a hotel consulting firm it is important to choose the right people who will work under you. They will determine the success or failure of your hotel consulting business. Insurance is also a thing to consider in starting a hotel consulting firm.
Owning a Hilton Hotels and Resorts Franchise
If you are decided in owning a Hilton Hotels and Resorts franchise, you have to learn what it takes to become a franchisee. We can let you know all what it takes to start a Hilton Hotels and Resorts franchise.
445 Comments
0096656001580 || Recruitment Consultant, Saudi Arabia

Jestin James
Startup Biz Hub - Senior Advisor (Staff)

Jestin James
Startup Biz Hub - Senior Advisor (Staff)
Comment
Categories
Shop Business Ideas
Store Business Opportunities
Service Business Ideas