Starting a Fashion Clothing Store
Fashion Clothing Store is not an easy business but once you learn the tricks it will give you a lot of profit.
Facebook
Tweet
Google Share
LinkedIn
Pinterest
Email
Undoubtedly, if you are thinking about opening a fashion clothing store, then you must be into fashion.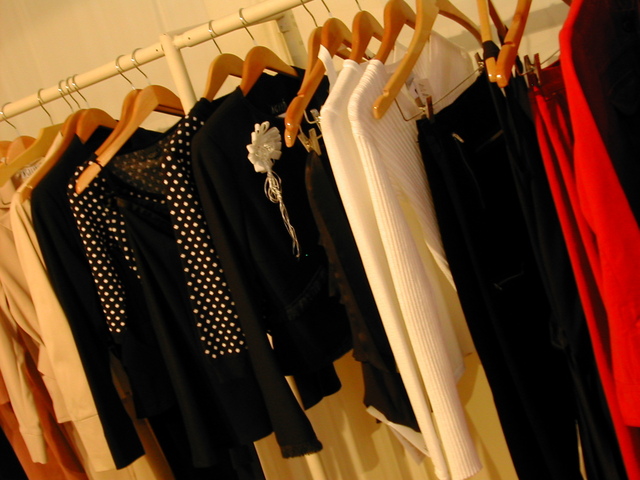 But who isn't? Everybody is into fashion. It is the individual taste in fashion that differs from person to person. Anywhere you go, fashion clothing stores are always making brisk business. That is also precisely the reason why a fashion clothing store needs to have an edge over its competitors. There are just too many fashion clothing stores out there.
Most successful fashion clothing stores have a few things in common: competitive prices, a great selection of clothes and accessories, attractive packaging (marketing), and yes, a catchy name/brand/tag. Thinking of a name for your business is a tricky endeavor. You obviously want your patrons to remember your store, but you also want them to associate the name of the store with your merchandise.
Before you open your own fashion clothing store or fashion boutique, you may want to think about what "theme" or specialization of clothes you may want to sell. There are a lot, few examples including bridal or wedding boutiques, business clothing boutiques, casual wear, rough gear, street clothes, children's wear boutique, couture, formal wear boutique, lingerie, maternity store, men's wear boutique, special size boutiques (Petites, plus size, tall, etc.,) sportswear/activewear, teen gear, women's wear boutique, etc.
Similar Articles
You may also want to consider if you want to sell accessories, hats, belts, and shoes in your fashion clothing store. Because you are the owner of the store, your creative prowess will constantly be challenged when you present the public with your wares. Attention to detail in window presentation, store lighting, rack displays, and even that touch of personal service will all come into account when you open your fashion clothing store.
There are two kinds of fashion clothing stores: retail fashion stores and fashion boutiques.
Retail fashion specializes in selling new clothing products created by fashion designers which may (or may not) be dictated by celebrity trends. Some retail fashion stores have gone to such a specialized extent that they only offer the work of their in-house designers. Others have a number of brand names and designer names offered under one roof.
Fashion boutiques, on the other hand, are more (for lack of a better term) chic or upscale. Personalized service, cozy ambiance, and unique merchandise are offered here – and patrons of such places usually expect nothing less.
Another huge factor in launching your own fashion clothing store is your business location. Malls are popular places for such stores, but they do come with steep rents and a lot of competition. Stores that sell outside such establishments may have less overhead expenses but may also have less foot traffic. Your prospective market may also be an important element in choosing your business location. For example, teens frequent malls, and thereby is a great place to sell your line of teen wear and accessories. Couture clothing lines or vintage couture may not fare as well in the mall, but rather in some cozy niche in a chic part of town.
Pricing is important, as with the quality of the merchandise. Some clothing stores manage to pull off slightly higher pricing than their peers, but only because they have already established their brand names in the market. Since you are only starting or launching this business, you may want to refer to popular prices among your competitors. The quality of your merchandise should also be a great concern to you. Nothing will lose you more customers faster than poorly made clothes passed off as "fashionable" wear with very dear price tags.
Customer service is also a factor in most shops. Chic boutiques make this a top priority, even offering coffee or tea to their patrons. However, if you prefer a retail fashion store setup, remember to keep a friendly atmosphere in your shop. It will encourage your potential customers to ask for your advice on fashion trends, gift suggestions, and even a whole fashion ensemble – which may mark you a returning customer or greater sales.
Another matter to consider is the safety of your store and merchandise. If you notice most, if not all fashion clothing stores have security measures against theft and break-ins. Some of them may go as sophisticated as a 24-hour video surveillance system. Others rely on tag systems. Check your budget first or your overhead expenditure rates as to what kind of security measures you may need and/or afford.
Watch This Video for Some Tips to Start Your Own Clothing Store
Recommended Articles
How to Open a Fashion Institute
Starting a fashion institute can be a great way to make money. If you have the right knowledge, experience, and skills, create a plan of action.
Open a Fashion Line Business
Are you thinking of starting a fashion line? If you are, there are so many things that you have to attend to. Start with a business plan and work your way up.
716 Comments
Jestin James
Startup Biz Hub - Senior Advisor (Staff)
Comment
Categories
Shop Business Ideas
Store Business Opportunities
Service Business Ideas