How to Start a Hardware Store?
The hardware store business is an ideal start-up business because it is extremely profitable. To generate revenue quickly, you must know what you are getting into. This article offers tips on how to open a hardware store business.
Facebook
Tweet
Google Share
LinkedIn
Pinterest
Email
Hardware stores provide consumers with tools and construction materials needed to build, maintain, and improve their homes and properties.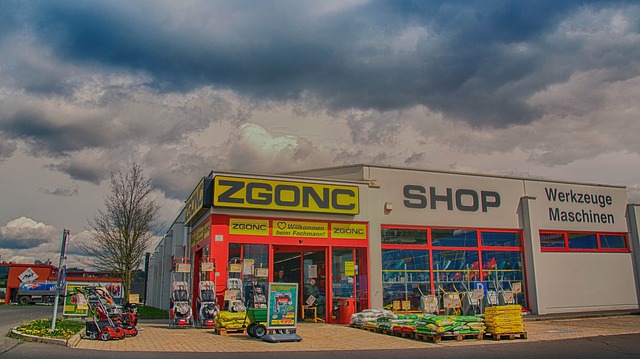 Examples of home improvement merchandise are as follows: automotive supplies, building materials, electrical supplies, hand and power tools and accessories, hardware, home decorating products, housewares, lawn and garden items, lumber, paint/paint sundries, plumbing/heating/cooling products, sporting goods and more.
If you are thinking of starting your own hardware store then now is the best time to do so. Why? The demand for retail stores of this nature has grown tremendously because of the upsurge of the do-it-yourself phenomenon.
To help you in this endeavor, enumerated below is a list of things a hardware store owner must know:
Similar Articles
Advertise your retail hardware store aggressively, and if you can, try to establish a low-price image and put emphasis on convenience shopping.
Before jumping in the water, make sure you know how to swim. Ask yourself if you have sufficient experience to start and operate a hardware store.
If you are considering buying a previously owned hardware store, make sure you know the reason why the business is being sold. Try to find out how the sales volume for the store is, is it high or low? And the reason behind it. Also, check out the market price to see if the owner gave you a fair figure. Don't forget to negotiate to get a better deal.
In choosing a location to open a hardware shop, consider the following factors: the neighborhood's prospect for growth, the age and income of your customer base, the amount of competition in the area, and the accessibility of the area.
Study the competition in the area. Find out the strengths and weaknesses of the other players in the locale. Find out how you can compete with them.
The average size of a typical independent hardware store is between 20K to 30K square feet or larger. Maximize the full use of your space by installing a lot of shelving and display cases. The more items your browsing patrons come into contact with, the better. This will translate to additional sales for you.
The perception that this industry is dominated by big players is just that, a perception. Although retail chains are important in this industry, in no way do they control the total retail distribution channel. They may have a bigger market share but small to mid-size hardware stores do enjoy their own portion of the consumer pie. In fact, studies reveal that independent hardware stores can compete successfully with large chains. In some cases, consumers find them better than corporate chains because of their personalized approach.
You can get your stock from three sources. One, full-line hardware wholesalers, two direct from the manufacturers, and three, secondary or specialty distributors. The usual avenue chosen by most independent hardware store owners is via wholesalers. When affiliating with wholesalers, you get to receive marketing and advertising support as a bonus.
Your target market would be the local community. As such, your inventory of products must be geared to cater to their preference and needs. Ensure satisfactory customer care by providing personal service and hiring/training your staff to make them lean in the field of home improvement and construction.
Watch This Video if you are Planning to Setup a New Hardware Store
Recommended Articles
Effective Ways to Startup a Refurbished Computer Business
Learning how to start a refurbished computer business can be challenging at first, but as long as you know what to do, everything will be alright. Just like starting any business, it requires determination and patience in order to succeed.
433 Comments
Jestin James
Startup Biz Hub - Senior Advisor (Staff)
Comment
Categories
Shop Business Ideas
Store Business Opportunities
Service Business Ideas