How to Start a Courier Business?
The courier service business has more than enough room for new players. Are you dreaming of starting your own courier service business? This article offers tips on starting and running a courier service business.
Facebook
Tweet
Google Share
LinkedIn
Pinterest
Email
The best way to go about starting a courier service business is by exploring your available options.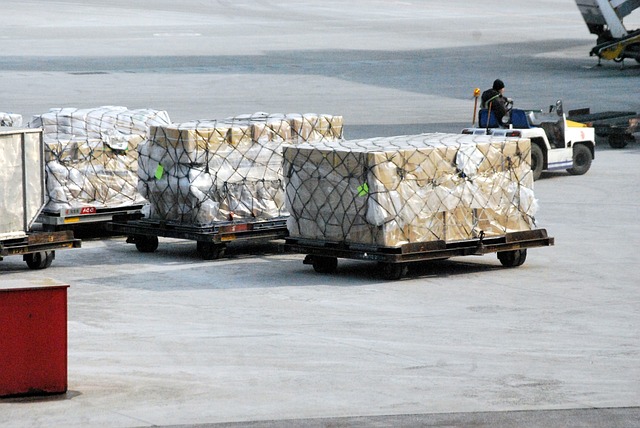 You can operate a courier service in several ways. You can team up with an established courier company and have them subcontract your business. When you subcontract, you do the legwork for your client company. That is the essence of your role. You provide the transportation and manpower necessary to deliver and pick up parcels.
Subcontracting is an ideal option for people with limited know-how of the industry and is the perfect way to ease your way into the courier service world, so to speak. It is also the least expensive option but it comes with a catch. True, you don't get to spend much but you don't get to earn much either.
This option leaves you with the lowest profit and growth potential. Starting your own courier service from scratch on the other gives you the highest profit potential. It also provides you the chance to expand your business much faster compared to subcontracting. However, be prepared to shell out more capital initially.
Similar Articles
In starting a courier service, expect to be swamped with decisions to make.
Decide on what type of parcels you want to deliver. Will your service be limited to envelopes and small packages? Will you include large cargoes? Naturally, your decision will depend on the capacity of your storage and transport vehicles. Do you want to deliver sensitive cargo such as medical and industrial chemicals? If so, you and your crew must be knowledgeable in handling these substances.

Do you want to deliver perishable goods? Considering that this type of cargo is time-sensitive, your transportation and manpower resources must be adequate. You must have manned units readily available at a moment's notice. The ability to deliver a wide variety of cargo will augment your potential to earn. However, expect to spend more initially. Take delivering perishable goods for example. You may need to invest in refrigerated trucks for this.
Decide on the scope for your service area. In other words, define the limit of your parcel destination. Up to what part of the globe do you intend to deliver? Will your service be limited to a single state? Can you handle deliveries from coast to coast? Do you have the resources and network to deliver internationally? Keep in mind that the same rule follows, the wider your geographic scope, the bigger the amount you need to invest at a start-up.
Decide on how much to charge your customers. There are several factors to consider in setting up a price list. The first thing to consider is the mileage and the amount of gasoline that will be consumed from point A to point B. Two, the number of parcel deliveries to be made at a particular area. Three, will the delivery be a point A to point B scenario, or will you be able to accept deliveries from point B to back take to point A? Four, is the rate your competition charges their customers.
On a final note, the factors itemized above are only a small fraction of the big picture. If you are really serious about starting your own courier service, be advised that you must gain hands-on experience in the industry. The only way to accomplish this is to experience working for a courier service company. This way you get to have a "feel" for how the system works.
Don't make Mistakes, Learn from this Video to Avoid Common Mistakes while Starting this Business
Recommended Articles
How to Start a Motorcycle Courier Business
Starting a motorcycle courier business can be a great way to earn money. With this, you should know how to ride the motorcycle.
How to Open a DHL Franchise?
To open a DHL franchise is good especially if you have the right staff that can be trained to provide the service that the company develops. If you have the drive and determination you can surely be successful.
640 Comments
Jestin James
Startup Biz Hub - Senior Advisor (Staff)

mike.page1980@yahoo.com || Courier Consultant
Comment
Categories
Shop Business Ideas
Store Business Opportunities
Service Business Ideas