Steps to Own One Price Dry Cleaning Franchise
The dry cleaning and laundry industry is a huge marketplace. Over the course of the years, it has demonstrated a remarkably stable though slow growth. One of the leading dry cleaning and laundry service providers in the world is CD One Price Cleaners. They are a company that caters to a broad range of customers.
Facebook
Tweet
Google Share
LinkedIn
Pinterest
Email
CD One Price Cleaners, as a leader in the industry, not only offer reliable dry cleaning and laundry service. In addition to that, they provide a strong, extensive and well-established franchising system to entrepreneurs interested in investing.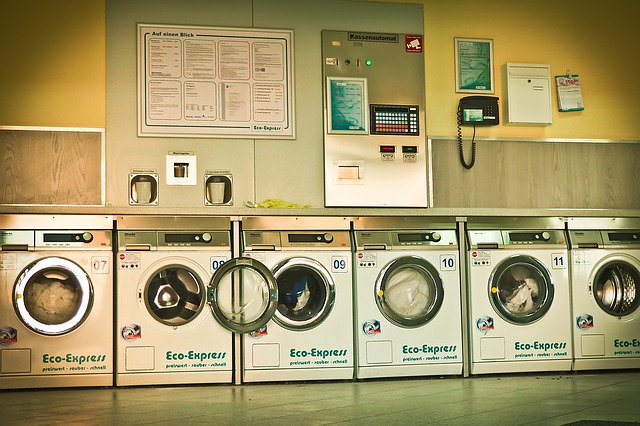 To start a one price dry cleaning franchise, consider the following things below in running their business.
Prepare an Investment in CD One Price Cleaners Franchising
If you are interested in owning a business under the name of CD One Price Cleaners, you will need to prepare an initial investment cost of about $225, 000 to $300, 000. This is your initial capital investment which is part of your down payment in the total investment about $800, 000 as of January, 2016.
Great thing about CD One Price Cleaners is that they offer financial assistance and incentives to those who want to become franchisees. Special incentives include laundry and dry cleaning as well as retail stores. CD One Price is a known supporter in Vet Fran and with that, they offer a waiver in the amount of $30, 000 for initial franchise fee to any qualified veterans.
A Passion in Running a Business
It is not a requirement for CD One Price franchisee to have any prior experience in dry cleaning or laundry service. Although experience in retail or food service can be helpful, it is not at all required. CD One's requirements for franchisee are simple and that's passion in running a business as such as them, with value to customer service. They always believed that being passionate of what you do is always the most important in business or in anything you do.
Similar Articles
Enroll in a Training Program
If you are intrigued and interested in running a laundry and dry cleaning service, you can take advantage of a training program offered by CD One Price Cleaners. They offer a comprehensive and detail-oriented one-month program to all new owners of CD One franchise.
The training happens not only in a classroom setting but also inside the store so you can learn in an authentic setting. The program is mostly centered in customer service and the distinct production techniques that CD One Price Cleaners use. In addition, they offer as well a one-week orientation for new franchise owners which involves the just about everything about running a business.
Why is it a good idea to own a franchise of CD One Price Cleaner? You will be able to take advantage of a number of benefits. For instance, you can attract customers that are looking for a reliable and consistent service. Similarly, CD One Price uses of tested and proven techniques that marketing your products and services become a lot easier for you.
Recommended Articles
Open a Pool Cleaning Business
In starting a pool cleaning business, it is important to have a basic knowledge about pools. Business permits, employees, and advertisements are the things you should consider before starting your pool cleaning service business.
Starting an Aircraft Cleaning Business
Overall, how to start aircraft cleaning business is a business that is easy to achieve as long you have the knowledge, well trained in the do's and don'ts of the business and you have the passion in what you are doing.
Comment
Categories
Popular Articles