Starting a Pharmacy Business
Pharmacies are lucrative businesses with sure demands. By starting a pharmacy business and knowing the start up requirements, you will be able to make it big and earn big!
Facebook
Tweet
Google Share
LinkedIn
Pinterest
Email
Pharmacies are very important business establishments in a community or city because this is where people buy drugs and other medical supplies needed especially for home medications, hospitals, or emergencies. Some pharmacies are accessible 24 hours while some are open for a certain time of the day.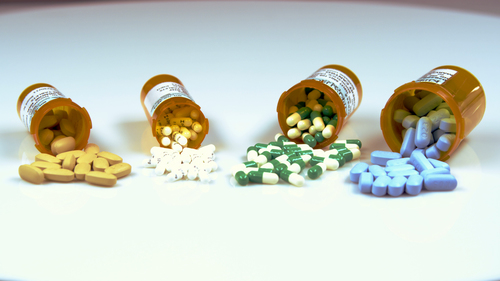 Pharmacies are varying in demand anywhere that is why this can also be a good business idea. People are concerned with their health and this gives pharmacies a lot of sure customers everyday. So now that you are really convinced in starting a pharmacy business, here are some of the tips or steps on how you can successfully open and run your own pharmacy or drug store.
The main job of a pharmacy is to fill prescriptions made by doctors or other medical professionals. A pharmacist offers advice on medication and a pharmacy technician helps package the prescription. Right now, added services are being offered by most pharmacies while some also have their own health and food convenience stores. Some medicines that can be bought from pharmacies don't require prescription. Depending on what type of drug store you are going to put up, you have to plan and you have to know that the basic job is to fill prescriptions for people.

The first step is to establish your business by having a name, applying for grants, permits, or even loans. In order to avoid fines and penalties, you have to make sure that the proper paperwork is done and all the requirements are completed and submitted. For grants, you may even qualify based in the location of your business of the number of population in the area.
Once you have already established your business, the next thing to do is to promote and advertise. Good marketing can keep you up with the competition in the area. First, you have to coordinate with eh pharmaceutical representatives in the area especially with the health care facilities around your location. Build relationships and familiarize all the drug companies and their representative in order to take advantage with their special offers, samples, and discounts. Customer referrals can also be gained if you have built good relationships with the health care facilities. Word of mouth can be a good advertising strategy especially when your customers are satisfied with your services and the quality of the products that you are selling.
Similar Articles
Organize your products especially the medicines. You may arrange them according to products or equipments but usually, most pharmacies arrange it by the maker of the drugs. You must develop a system in stocking, shelving, and retrieving the medicine. This will make your service faster and your products fresh. Hire trained staff and make sure that you always emphasize good customer service. You may use advanced software in making transactions especially in managing the finances and monitoring the growth of your business.
Recommended Articles
271 Comments
Jestin James
Startup Biz Hub - Senior Advisor (Staff)

Lilian Bello
Senior Advisor
PH: (305) 492-5308 | 15295 NW 60th Ave * STE 100, Miami Lakes, FL 33014

Lilian Bello
Senior Advisor
PH: (305) 492-5308 | 15295 NW 60th Ave * STE 100, Miami Lakes, FL 33014

Lilian Bello
Senior Advisor
PH: (305) 492-5308 | 15295 NW 60th Ave * STE 100, Miami Lakes, FL 33014
Comment
Categories
Popular Articles