How to Start a Water Bottling Business
If you want to start a water bottling business, you will have to study the local competition. When your competitors have weaknesses, you can use that to your advantage.
Facebook
Tweet
Google Share
LinkedIn
Pinterest
Email
Create a business plan and business website. With the right advertising methods, you can attract potential customers. You also have to comply with the government regulations.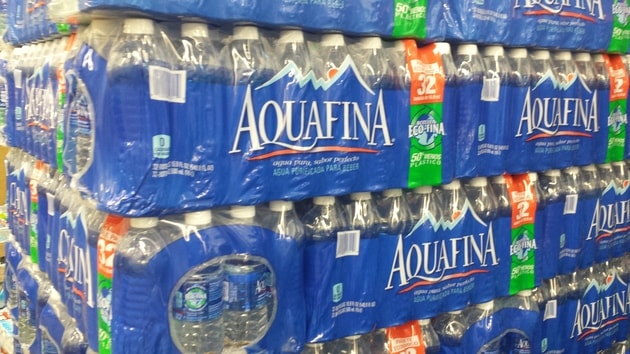 How to Start a Water Bottling Business?
Safe water is very important these days and since this is an essential need, a lot of people are willing to purchase bottled water. With this great demand for clean drinking water, you can start your own water bottling business. People were used to drinking tap water several years back but today, its use has decreased considerably. Before you begin with the startup process, you will have to create a good business plan. Learn everything you can about water bottling. You can surf the web for more info so that you can make the right move and decisions.
Bottled water is available in different forms – spring water, purified water, mineral water, sparkling water, artesian water, and well water. Determine the availability of water in your area and you can consult with the International Bottled Water Association. This is important so that you can comply accordingly. The bottling equipment is vital in selling clean water. Aside from the source of water, you will also need bottles, labels, caps, and sterilizers. If you want, you can stick with eco-friendly designs. During startup, you can lease out the machines and equipment you need. This is ideal to test the water before you start purchasing your own equipment.
Similar Articles
The Regulations for Bottling Business
The government regulations usually vary from one country to another. This type of business is under the FDA (Federal and Drug Administration). The said entity is responsible for ensuring that the bottled water is safe from procurement and processing. It will also cover the bottling process and finally, the transportation. You have to determine the rules in advance and make sure that you don't violate anything. By doing so, you will sell pure and consistent bottled water. Never sell tap water, claiming that it is bottled water. Otherwise, Environmental Protection Agency or EPA will sanction your business and may result to a closeout.
This is a highly competitive industry and you must ensure that you're marketing water effectively. Identify the weaknesses of your competitors and use it to enhance your business. If you can offer something unique, customers will surely patronize your business. To increase your sales, you can sell bottled water during soccer games, basketball, and other sporting events. You can even maintain an online business site to reach a wider market. Make sure that you provide for a shopping cart to make the buying process easy. You can use the business plan to secure capital for your new business. With the right advertising methods, you can make lots of money.
Recommended Articles
746 Comments
+91 9491103999 || Packaged Drinking Water Business Consultant

+91 9491103999 || Packaged Drinking Water Business Consultant

+91 9491103999 || Packaged Drinking Water Business Consultant
Comment
Categories
Popular Articles