Does Running a Business from Home Affect?
Running a business from home now takes a larger portion of the business community with millions of individuals who are now managing business from home.
Facebook
Tweet
Google Share
LinkedIn
Pinterest
Email
Working from the comfort of your own home guarantees flexibility as well as convenience and there are great opportunities to start a better and more profitable career here. You will save a lot of time that you spend on road for commuting from home to work and back.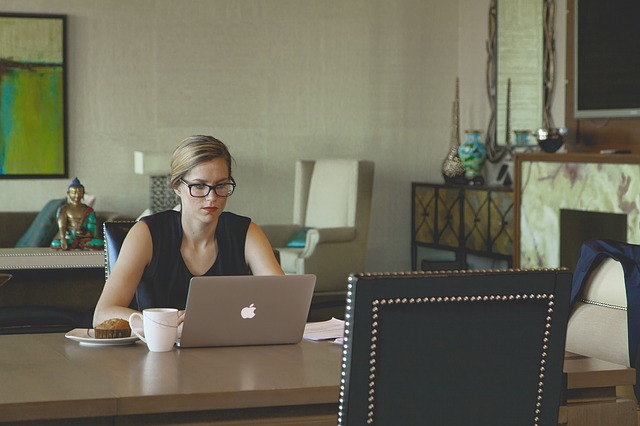 However, if you are thinking about running a home based business, you need to maximize you chance to succeed by means of ensuring that you clearly understand the requirements, risks and even effects of running a business from home. Does running a business from home affect you, your finances or your life in general? This is an important question that you need to deal with before getting started.
Running a Business from Home Affect Your Mortgage
To run a particular business from home, you might need necessary permission from your landlord or your mortgage provider. Also, you might take the help of the local planning office when making major changes in your home. The help of local council is also needed in case you are planning to advertise or promote outside your home or you need license to run your home-based business.
Running a Business from Home Affect your Tax Allowances and Business Rates
If you are a sole trader or part of business partnership, you might need to include the cost of your business in your self-assessment tax return. You are also allowed to claim cost of things' proportion including council tax, lighting, heating, broadband and phone bills. Flat rate can be used when calculating simplified and allowable expenses. You might also need to pay the capital gains tax on part of the property to be used for your business in case you are selling from home. When speaking about business rates, you might need to pay these rates but the amount still depends on the evaluation of your local assessor.
Similar Articles
Running a Business from Home Affect your Personal Life
You may not know it at once but running a business from home affect even your personal life. For many individuals escaping the business rat race to start their own business is actually a long time dream however, reality of self-employment can really be a serious and overwhelming shock most especially if you have not done your important homework. Apart from failure or success of your business, starting it has primary implications on your personal life.
Running a business from home also need major commitment of effort and time. You will surely be completely occupied especially during the initial or early stages. This might result to spending most of your time dealing with your home business compromising some of your quality time supposedly spent for your loved ones or for personal pleasure.
Running a business from home also affect your relationship. Commitment to this business venture might make it hard for you to find a potential partner in case you are single. If you are already married, running a home business from home can also affect your married relationship. Running a home based business can put your marriage bond under strain. The stress and the long hours of running your own home based business can possibly bring out the worst in one's character and can also result to emotional and physical fatigue.
Recommended Articles
Starting a Low Cost Home Based Business
If you want to start a business then there are many low cost home based businesses today that you can start. Starting a low cost home based business is definitely a very helpful idea for you to earn money and be your own boss.
Reasons to Start a Home Based Business
This article provides the reasons why one should start a home based business. Do you want to know more about it?
Comment
Categories
Popular Articles