How to Start a Home Baking Business?
Do you wish to become an entrepreneur? Have you started thinking about your liking business? Do you love baked foods? Yes, if you have an interest in bread, cakes, cookies, and chocolates, then a little bit of startup advice can set up your home baking business.
Facebook
Tweet
Google Share
LinkedIn
Pinterest
Email
If you have always loved baking great-tasting cakes and slices of bread, you may want to take advantage of your hobby and talent to start your own home baking business. A baking business can be very profitable especially if you have a number of friends and relatives who always order cakes and pastries during parties and special events.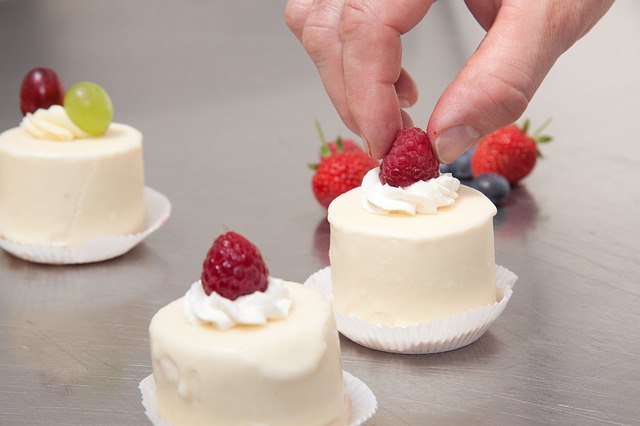 Do You Know How to Make Good Cakes?
If you don't know yet or people don't appreciate the cakes that you bake, then find a good college or course to join. Learn it professionally.
The best thing about starting a baking business is you can indulge in baking while having the opportunity to earn from your efforts. You can operate this home-based baking business from home and on a part-time basis. If you are planning to start a baking business, here are some of the things that you may be interested to know about:
Requirements to Start a Baking Business
An oven and some sets of baking tools and equipment that you may already have at home will be good enough to start a baking business if you are just planning to operate your baking business at home or on a part-time basis. If you decide to open a bigger baking business, however, you will need more and bigger equipment to accommodate a larger number of clients.
Similar Articles
You must also make inquiries regarding licenses and certificates that you may need to operate a baking company. Baking business operators, for example, are typically required to secure a business permit and a health certificate. A background or training in the baking business will also be helpful if you are starting a baking business.
If you are clueless on pricing the cakes that you make, then watch the video on this page to clear your doubts.
Getting Clients
You can start getting your first set of clients by encouraging friends and relatives to try your baked foods. You can even encourage your friends to order cakes from you whenever they have occasions in their homes. A good way of encouraging people to order baked goods from your home baking business is to offer them cheaper but great-tasting cakes and slices of bread.
The small network of clients that you have will inevitably grow as long as you continue to provide your customers with the best-tasting baked goods. When building and choosing a location for your baking company outlet, it will be important to choose a baking business location where there are a number of prospective customers who will buy your baked goods. In addition to this, remember that word-of-mouth marketing remains to be the best so better ask your friends, family members, and even existing customers to refer your baking company to other people.
This Video can Teach you on Pricing and Promoting your Cakes
Recommended Articles
Choosing Names for a Bakery Business
There are several prospective names for a bakery business but in coming up for the final one, make sure that it will follow the business rules.
Cost to Open a Bakery
The cost to open a bakery will depend on the type and size of the bakery you want to establish. Learn the bakery set up costs and other information about the business in order to start successfully.
226 Comments
Jestin James
Startup Biz Hub - Senior Advisor (Staff)

Jestin James
Startup Biz Hub - Senior Advisor (Staff)
Comment
Categories
Popular Articles