How to Start a Paintball Business?
Paintball is now among the most popular outdoor games that can be played by people of all ages. Paintball is played as a recreational activity among family and friends and as a bonding activity among business colleagues. Paintball has become so popular that it is played by millions all over the world making it a potentially profitable business that entrepreneurs can engage in.
Facebook
Tweet
Google Share
LinkedIn
Pinterest
Email
If you want to take advantage of the growing popularity of the paintball game, it is a good idea you invest in a paintball business. Here are some of the things that you need to know to get started with a paintball business: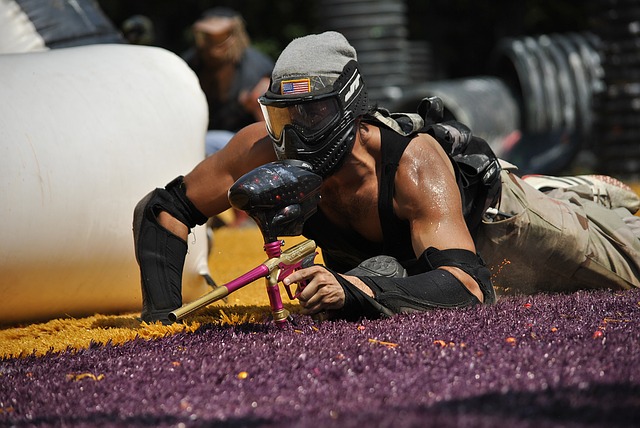 What you need to start a paintball business
You will basically need a large portion of land where your paintball business can operate and where your clients will play paintball games. You will also have to invest in paintball gear, equipment, and supplies because a number of your prospective clients may not have their own paintball accessories and paintball gear.
Among the most important equipment that your spyder paintball business should have are masks, paintball guns, and paintballs. The cost of a basic set of paintball gear is around $100. Paintball business owners are also advised to have a portable trailer that can serve as their paintball business portable office and as a storage area for paintball equipment, paintball gear, and accessories.
Startup cost and potential profits
You will need around $15,000 to start a paintball business. This start-up capital will cover the amount that you will spend for the paintball equipment, the portable trailer, advertisement, and the land lease. You can reduce your spyder paintball business capital if you have land that you can convert into a paintball field. You will earn from your paintball business by charging your clients a fee for a game.
Similar Articles
The existing fee starts from $30 to up to $50 per person which will cover the payment for the transportation, lunch, and game. Your paintball business can also earn additional income when players rent your paintball equipment and gear. Many paintball business operators also sell t-shirts, hats, and similar items to paintball players who are looking for paintball game keepsakes.
Take advantage of advertising your paintball business through these items by printing on them your paintball business name and logo. Paintball business operators reportedly earn $20,000 to $30,000 annually but you can get a faster return on your investment by marketing and advertising your paintball business to clubs, business organizations, communities, and schools.
Do you want to Start Paintball Business? Watch this Video to Get a Better View
Recommended Articles
How to Run a Paintball Field
Opening a paintball field is not easy because there are some factors that you need to consider. However, doing your homework will absolutely help you how to be successful in this venture.
How to Start a Paintball Field Business
The paintball field business is one of the most enjoying businesses to venture into because it can provide you more profits that will secure your future.
125 Comments
ringworm.paintball@gmail.com || Paintball Business Adviser

Paintball Business Expert

lowcostpaintballfield@yahoo.com || Paintball Business Consultant

Paintball Business Expert

Jestin James
Startup Biz Hub - Senior Advisor (Staff)
Comment
Categories
Popular Articles