Starting a Taxi Business
People started using public transportation at a higher rate because of sky-rising gas prices, unavoidable traffic congestion, and growing environmental pollution. The current generation has calculated the time and money spent on everyday transportation and decided to leave their car back home or at a nearby railway station while commuting to the office or downtown. Hence the utilization of taxi cab services has increased over time.
Facebook
Tweet
Google Share
LinkedIn
Pinterest
Email
A taxi business is a potentially profitable venture that you can invest in particularly if you live in the city and there are plenty of people who need the services of cabs. The taxi business is also a good business idea especially nowadays that people are already acknowledging the advantages of using public transportation over driving their own cars.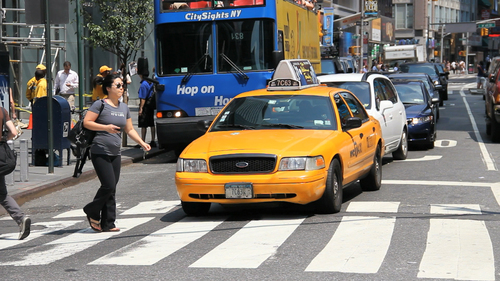 If you are interested in the taxi business, here are some of the things that you will be interested to know:
The Taxicab
Taxi cabs are your most important requirement to start a taxi cab business. It will be up to you to decide what car model you will use but it is best to inquire first from your licensing agency because there may be particular types of cars that are required for use by taxi businesses. Operators of taxi businesses also have the option of choosing whether they will buy second-hand cars or purchase new cars for their taxi business. If you prefer to use new cars for your taxi cab business, it is important that you understand it will require you to have more start-up capital. You may, however, check out financing programs that you can avail of when purchasing your taxi business vehicles. Maintenance of taxi cabs will make up the bulk of your taxi business expenses so it will be wise to find a mechanic who can repair and provide maintenance of your taxi cabs on a regular basis.
Other Requirements
You will be required to secure a business permit before you can start the operation of your yellow cab taxi business. Other legal requirements to start a taxi business may vary from one place to another so it is best that you contact your local government agency for the complete list of documents and permits that you need. Operational requirements for a taxi business, however, are the same. You will need a garage for your yellow cab taxi business where you will keep taxi cabs that are not in use.
Similar Articles
You will also find it helpful to set up a hotline so it will be easier for people to contact your company when they need the services of a taxi cab business. You also need to hire honest and dependable drivers and dispatchers. Make sure that you will be hiring drivers who can take good care of your cars and who have the necessary license to work and drive your taxi cabs. Make sure that you also provide your drivers with the necessary insurance.
Would You Like to Go UBER Way? Watch this Video
Recommended Articles
532 Comments
sembawangsam@hotmail.com || Consultant

sembawangsam@hotmail.com || Consultant

T.CHIMA@HOTMAIL.COM || Taxi Business Consultant

amctaxi@aol.com || Cab Business Consultant

leonid31@gmail.com || Taxi Business Consultant

thomasndurya@hotmail.com || Consultant

+639222288777 || clark_jones18@yahoo.com || Taxi Business Consultant
Comment
Categories
Popular Articles