Starting a Fire Safety Equipment Business
Things you need know before setting up your own fire safety equipment business. Starting a fire safety equipment business maybe quite overwhelming at first but with ample preparation and planning, one can easily achieve success. If you are interested in setting up your own fire safety equipment business but don't know how or where to begin, this is a useful article for you. Read and find out some pertinent information on the business of fire safety equipments.
Facebook
Tweet
Google Share
LinkedIn
Pinterest
Email
Selling fire safety equipments will always be a viable business endeavor since fires occur at anytime or anywhere and to anyone with almost no warning at all.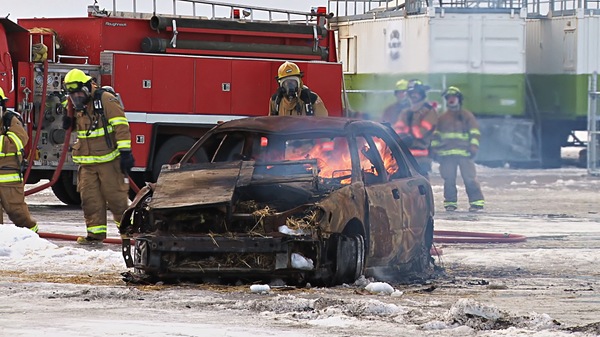 Every year we hear reports of people dying or being seriously injured due to fires. This is why now more than ever, people are becoming more aware of the need to take reasonable fire prevention measures.
Your Target Market
Among the plus points of venturing into the distribution of fire safety equipments is that the market for this is universal. As mentioned above, fires can break out at anytime or anywhere and it can happen to anyone. Therefore, wherever there is a property owner, a business owner, or a homeowner, expects a possible sale.
Fire Detection Equipments and Fire Fighting Equipments
Try to find out which types of fire safety equipments are available on the market and how much these products cost. This information will help you strategize your next steps. The key is to be competitive. You must figure out a way to offer a better yet cheaper alternative to what is currently being offered to consumers.
It is necessary for you be familiar the products you are selling. Fire safety equipments are grouped into two:
Fire detection equipments. The most common product under this category is the smoke alarm. This device is intended alert people whenever the occurrence of smoke is detected. There are two types of home smoke alarms: photoelectric smoke alarms and ionization smoke alarms. Also falling under the "fire detection" category is the domestic sprinkler system.
Fire fighting equipments. Dry chemical fire extinguishers are the most common fire fighting equipment available. It is suitable for most small fires or household fires. A tank infused with one kilogram of dry chemical can last approximately ten to twelve seconds. There are four types of fire extinguishers and they are grouped according to the type of fire they extinguish. For ordinary combustible materials like paper, cloth, rubber, plastics, and wood there is the Class A fire extinguisher. For fires that results from the fusion of flammable liquid vapors (example: gasoline, grease, paints, thinners, oil) there is the Class B fire extinguisher. For fires that occur near or beside an electric source, there is the Class C fire extinguisher. Lastly, for fires involving combustible metals (example, titanium, sodium, magnesium, and zirconium), the Class D fire extinguisher is used. Likewise included in this category is the fire blanket. This is ideal for kitchen fat fires and may be used to wrap people whose clothes have caught fire. The proper way to use a fire blanket is to cover the fat fire whilst making sure that you keep your face and hands are shielded behind it.
The pitfalls to avoid
There are several reasons why a business flops. Be wary and note the more prevalent pitfalls met by start-up business endeavors in general. (1) Make sure you work within your funds and make sure that your financial projections are realistic. (2) Do not forget to delineate your target consumer. Make sure you know who they are and work on finding ways to catch their interest. (3) Lastly, never underestimate the value of research. Always ensure that your business research is accurate, timely, and correct.
234 Comments
Ph: 09222289769
bsawant81@gmail.com
Fire Safety Consultant

cardinalfireprotection@msn.com || Expert

rasheed@nocainc.com || Expert
Comment
Categories
Popular Articles