How to Start a Movie Theater?
This article is intended for those who have their sights set on starting their own movie theater. Learn some pointers that may come useful as you go about starting your own cinema movie theater.
Facebook
Tweet
Google Share
LinkedIn
Pinterest
Email
The number of independent theatre owners is growing.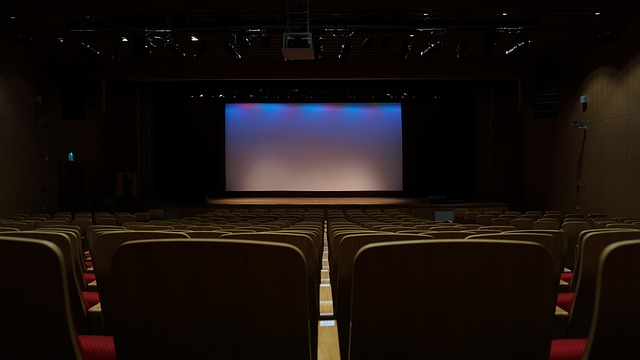 This is because when done properly, the theater business can be a lucrative source of income. Aside from the money, you'll be earning, you also get to enjoy catering to your own niche crowd that shares the same interest in the type of films you love.
Cinema malls are grouped according to the type of movies they feature.
Movie theaters that run mainstream films from big film companies and distributors coinciding with the release date are deemed as first-run theaters.
Second-run theaters on the other hand, as the name implies, feature movies that have already been shown in first-run theaters. Ticket prices for theaters that fall under this category are much cheaper.
Similar Articles
Then there is the Art House theater otherwise known as the repertory theater. This category typically features alternative art films, independent films, or second-run classic films.
If you are interested in opening your own movie theater, the first thing you should do is understand the nature of this type of business. Several resources can provide you with valuable startup information.
Some suggested reading materials are as follows:
Encyclopedia of Exhibition authored by the National Association of Theater Owners (NATO). This group also maintains a website where pertinent and useful information about the industry is delineated. Examples of such are box office statistics, equipment suppliers, index of concessionaires, theater employment, and more can be found.
The Movie Business Book by Jason Squire tackles a wide variety of topics and can be used as a reference handbook.
Don't worry about competing with the big players. Your selling point will come from your facility to cater to a niche crowd. Getting the rights to show first-run movies can be a bit of a challenge, not to mention pricey! What sets independent theater owners apart is the specialty films they feature. You can choose to show films from a variety of genres or show art films, independent films, etc. The key is to choose the type of movies that you are interested in and familiar with. But at the same time, you also need to meet the preference of your target market. These two steps should go hand in hand.
As an independent theater owner, you can afford to be different and not conform to how the big players run their movie theaters. For example, you may replace the typical row seats found in theaters and use tables and chairs instead. This will give your patrons a cozier environment to enjoy the cinema.
As a way to entice moviegoers, you can provide discounts to big groups of people. This is usually the case when they gather for a corporate event or a party. In ticket pricing, you may offer discount rates during off-peak hours and/or days. (Trivia: It is said that Tuesday is the slowest day of the week as far as the movie business is concerned.) You can also offer discounts to students and senior citizens. Still another option is presenting your customers with movie passes that allow unlimited entrance.
Watch This Success Story of a Person Who is in Cinema Business for Last 50 Years
Recommended Articles
How to Become a Movie Star
Knowing the secrets on how to become a movie star will actually help a lot those who aspire to be in a limelight in achieving their dreams.
Steps to Start a Drive-in Movie Theater
Do you know how to start a drive-in movie theater? It requires a hefty capital and adequate knowledge. With a solid plan, you can go a long way.
460 Comments
morrison.del@gmail.com || Movie Theater Adviser

bobg@screeningroom.net || Movie Theater Adviser
Comment
Categories
Popular Articles