How to Start a Trucking Business?
Many entrepreneurs have realized that transporting goods from one place to another can be a very profitable venture. Trucking is a lucrative industry that generates up to $346 billion in annual gross profits in the United States alone.
Facebook
Tweet
Google Share
LinkedIn
Pinterest
Email
Trucking businesses have therefore flourished because of the necessity for trucking services in moving food and consumer goods. If you are planning to get into the trucking business, it is important that you know basic things about operating a trucking business.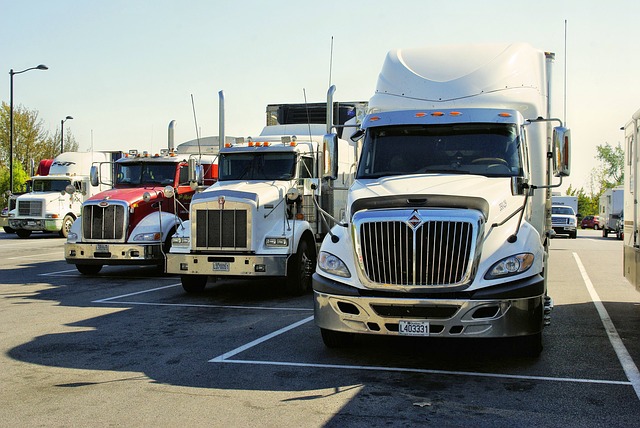 This is for reason that the trucking services business is a highly competitive industry and starting a trucking business without any prior knowledge about the business can have undesirable results. Here are some of the things that you need to know when starting a trucking broker business:
Start-up capital and operation
Your start-up capital for a trucking industry business will depend on how you intend to operate your business, particularly the trucking operations and equipment. Trucking business operators have the option to purchase or lease their own trucks or hire subcontractors who own and operate their own trucks.
The former would require a large investment because of the considerable cost of buying or leasing trucking vehicles. Generally, it is advised that entrepreneurs who are looking at the trucking industry for investment must have at least $20,000 in capital. This investment can be easily recouped though because trucking transportation businesses reportedly earn an income of at least $100,000 in a year.
Similar Articles
Trucking business clients
The targeted market for a trucking business includes people and business organizations that manufacture, sell and distribute goods and materials. Getting big companies to work with you will be difficult though if your trucking company is just starting up and your trucking transport business has limited coverage. It is therefore important that you look for alternative potential clients which can include small business operators that are participating in trade shows to showcase their goods and products. These clients need trucking services when moving their goods from one location to another.
Marketing your trucking business
You can increase the number of clients who avail of your trucking services by advertising your trucking freight business. You may, for example, post ads in trade magazines where prospective clients are able to find them. You can also offer better rates than other trucking businesses and highlight your special rates when sending brochures to potential customers. Word of mouth remains to be helpful to take the opportunity to provide the best service to your clients as this can help spread the word about the excellent trucking services that you offer.
Some Good Tips in this Video for Starting a Trucking Business
Recommended Articles
Unveiling Strategies on Getting Contracts for Trucking Business
How to get contracts for trucking business is just simple. Here are some of the tips you need to consider in the future in order to sign contracts with other companies.
Buying a Truck
Do you need some tips on how to buy a truck for business use? There are some useful information for you and pointers when buying a truck for business purposes.
665 Comments
Jestin James
Startup Biz Hub - Senior Advisor (Staff)

Jestin James
Startup Biz Hub - Senior Advisor (Staff)

waterboyndaycaregirl@yahoo.com || Trucking Business Adviser

acemn232@yahoo.com || Transportation Business Consultant

Jestin James
Startup Biz Hub - Senior Advisor (Staff)

Trucking Business Adviser

281-785-4461 || Trucking Business Owner

Trucking Business Adviser

Trucking Business Adviser

info@shoukatulislam.co.za || Trucking Business Adviser

info@shoukatulislam.co.za || Trucking Business Adviser

083 8858 415 || Trucking Business Expert

Transport Business Consultant

604-521-1105 || Transport Business Adviser
Comment
Categories
Popular Articles