Starting a Hair Care and Beauty Salon Business
Days are gone when people followed a standard hair cut, today everyone wants to appear with a new hair style, polished nail, body waxed etc. There are lots of growing ideas with style of salon like under the water, on cruise and many more. If you have the entrepreneurial skills then you can also be one among the top money makers of salon business.
Facebook
Tweet
Google Share
LinkedIn
Pinterest
Email
People are continually seeking to improve what physical qualities they have. This is our human nature. Given this fact, is it in any wonder why the hair care and beauty salon business continue to remain amongst the rapidly growing industries today?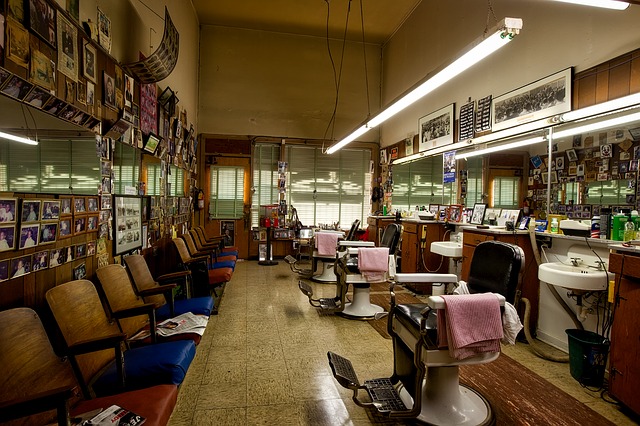 This piece of information is good news for people who plan to venture into the hair care and beauty salon business. What it signifies is that there is a market out there and that market is constant. However, attracting and retaining this market is another story altogether. Here's a rundown of some of the fundamentals you need do to draw customers and have them coming back to your salon over and over again.
First, the hair care and beauty salon business falls under the service industry category and like any service oriented trade, the key to success in this business is customer satisfaction. You must therefore provide excellent service at a reasonable price. Pay particular attention to the products you use. They should be of top quality. Keep in mind also that a happy customer is a satisfied customer so make sure to provide an enjoyable atmosphere for your patrons.
Second, offer services that are at par with the rest in the trade. Generally, a hair care and beauty salon offers hair, nails, and skin care. To be able to provide a satisfactory range of service, at the very least, you and/or your staff should be trained and qualified to do the following: haircuts, hair styling, highlights & foils, hair weaves, perms, curling, scalp treatments, hair treatments, manicures, pedicures, nail sculptures, nail repair, facials, make-up application, and so on.
Third, this business is highly competitive. It is important that you keep yourself abreast with the latest trends in hair styling, treatments, and products. The same goes for nail and skin trends. Attend seminars whenever possible and enroll in professional training/classes.
Fourth, it would be good if you can augment your services. Consider adding the following: dermabrasion, paraffin treatment, skin peeling, body hair removal, skin blemishes removal, wart cauterization, and anti-acne treatments. Also, more and more hair care and beauty salons nowadays offer spa services. This is what's hot in the beauty industry today and most customers prefer the "one-stop-shop" route. Spa services include body scrubs, full body/half body massages, body wrapping, and aromatherapy, among others.
Fifth, invest in high quality salon equipments and supplies. Typically, you need to have the following: washbasin, cash register, styling chairs, supply trolleys, hair dryers, manicure sets, mirrors, shampoo spray machine, hair steaming machines, and specialized salon loungers. To make the most out of your capital, contact as many legitimate salon equipment suppliers as you. This will enable you to compare prices and get the best deal.
Sixth, location, location, location! One of the most important decisions you will have to make is choosing the location for your salon. Find a place that is easily accessible and has a lot of foot traffic. You can set up shop in a storefront unit or take a lease in a mall. Last, your team will make or break you. You should hire only the best employees and take the effort to retain them. Aside from their ability and talent, consider also their work attitude and work ethics.
Here is a Beautiful Salon, Watch this Video to know What all You need to Add in Your Hair Salon
Similar Articles
Recommended Articles
Starting a Business from Home
Beauty business from home is considered as one of the most practical business to venture with. So, if you have cosmetology skills and want to have extra income using this skill, then why not try to start this kind of business.
How to Open a Beauty Therapy Clinic
Do you know how to open a beauty therapy clinic? With the right knowledge and skills, you can now hire staffs and start your own clinic to earn great profits.
279 Comments
Raghunath Natarajan
Startup Biz Hub - Advisor (Staff)

Jestin James
Startup Biz Hub - Senior Advisor (Staff)
Comment
Categories
Popular Articles