Starting an Agricultural Business
If you never been to an agricultural school or college and don't have sufficient knowledge on various equipments, products, grains, soil, seeds and plants then don't worry, still you have a definite career in agricultural business if you plan it well before starting.
Facebook
Tweet
Google Share
LinkedIn
Pinterest
Email
Starting an Agricultural Business is different from just plain tilling the land and ?harvesting the fruits of your labor.? There are many other things to think about besides the land and the ?products.?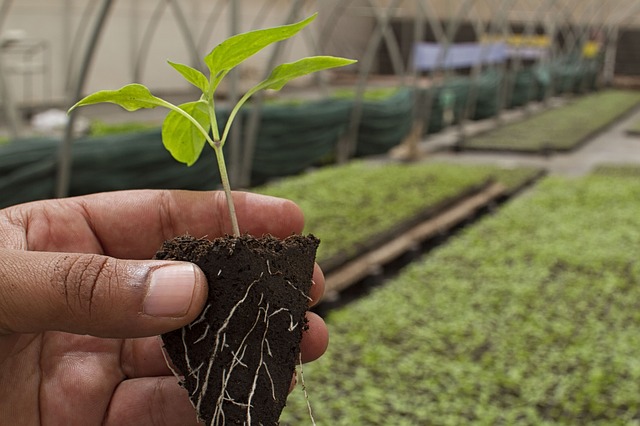 Agriculture is a broad term that covers all aspects of animal and plant farming like livestock grazing and processing and/or orchard and vineyard tending and/or timberland cultivation and processing. In its simplest sense, it is the production of feed, fiber, food and other goods via natural cultivation.
Making money from any form of agricultural endeavor is called agricultural business, and successful businesses (whether you like it or not,) tend to involve a lot of paperwork, regulations and technicalities. There are also a lot of local laws, environmental laws and taxes to be acquainted with.
Deciding to be in an agricultural business is a huge step, and this article might just an overview of what may lie ahead for you. This article will also assume that you have chosen already a suitable "product" to raise and that you know already how to successfully cultivate them for mass production. This article will also assume that you have enough land space to do so and that local government laws permits you to raise your "products" there. Your next step will be to officially register your business.
Similar Articles
Registering your business with the local government is essential. The local government (or county) will grant you the land permit for your agricultural business. You will also need to register what type of operation you are running, register the name of your farm and more importantly, the name of your agricultural business. Since you are running a business, you are also required to register with the Chamber of Commerce.
Business establishments are required to have official permits, and these may come in all forms and from different types of agencies. You may need a permit to operate in your locality. You may need certification if you are to use pesticides.
If you are "processing" food products, you must register your farm with the FDA (Food and Drug administration) and the Department of Agriculture and Markets. If you have greenhouse operations, you may be required to register it at the New York State Department of Agriculture and Markets. If your place of business is near any cooperative or farmer's associations, you may want to ask them for help with your farm's permits.
You may also need to acquaint yourself with environmental laws especially concerning pesticide use or timber production. There are global laws and local government laws for these. Also, try not to disregard your neighbors when you go into mass production.
Any fully operational agricultural business will tend to have by products like dust, lights, noise, odor, traffic, and waste management issues which will result to one thing: irate neighbors. If your business area is in one huge tract of land with other similar businesses in operation, this will not be a problem.
However, if you are living near or around a residential area – despite any permit to operate – you may want to think of finding a more suitable location. Anything you do will upset the environment in which people live in: water supply may become contaminated, people may develop allergic reactions to pesticides, and noise pollution may disrupt other businesses around you.
There are also taxes to consider: farm building exemptions, tax exemptions, property taxes, sales tax, probable registration with the New York State Taxation and Finance Department and tax credits. See also if can have your farm and business insured; this will help you in case of man-made disasters and/or natural calamities.
In order to make your business run as smoothly as possible, you will of course, hire labor. Aside from farm hands, you might also need to avail the services of an accountant, an insurer, and a lawyer.
Steps for Agriculture as a Career is Explained in this Video, Watch it if You are Interested
Recommended Articles
Implementing Sustainable Agriculture and Organic Farming
Obviously, sustainable agriculture and organic farming is different from the conventional farming. It is necessary to implement organic farming techniques in order to generate healthy produce.
Guide to do Agriculture
Learning how to do agriculture may require big amount of money. Likewise, it is important that you should understand the trading preferences in which you can gain profit.
426 Comments
Jestin James
Startup Biz Hub - Senior Advisor (Staff)

Raghunath Natarajan
Startup Biz Hub - Advisor (Staff)
Comment
Categories
Popular Articles