Starting a Craft Business
This article provides information on the craft business. It contains a brief rundown of the things needed to be done before opening a craft business. It gives you a guide and shows you the ropes in starting, operating, and selling your craft products.
Facebook
Tweet
Google Share
LinkedIn
Pinterest
Email
Do you want to pursue your crafting hobby and turn it into a profitable business but can't get the ball rolling because you don't know where to begin?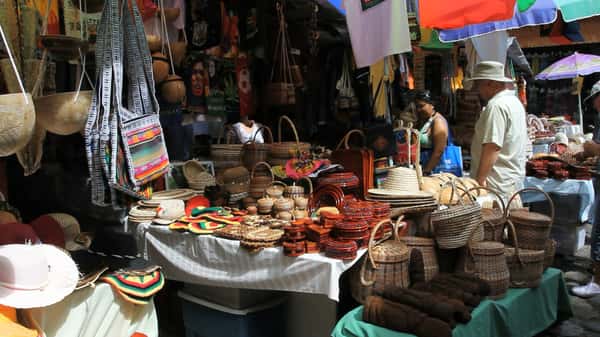 Fret no more. This article aims to provide you with an overview of how the arts and crafts business works.
To begin, let us briefly discuss the advantages of starting an arts and crafts business. First, you will be doing something you love and get paid for it. Second, since it is your business, you don't have to answer to anyone but yourself. Third, you get to use your time on your own terms. Fourth, if you want to, you can work from home which gives you more time to spend with your family because you won't be commuting to work. Fifth, the start up cost for this business is low and the prospect profit is high.
Getting Started
Think of a concept. There is broad range of crafts you can market. Limit this to the crafts you love to create yourself, whether it is costume jewelry, home décor, clothing accessories, kid's toys, and so on. Choose a concept that you know others would appreciate. Remember, you are now creating your crafts for your customers and no longer solely for your own pleasure.
Choose a location. You have several options on where you can set up shop. You can rent some space in a mall, put up a kiosk in a flea market, join season arts and crafts exhibits, use the internet as your point of sale, etc. Choose a location that works best for you. If you can't travel as much then joining trade shows isn't the way to go, if you have limited finances, then renting mall space isn't among your options, and so on.
Plan your funds. Before you begin, you must know how much capital you can spare. You must plan your money wisely. Don't spend money unless it is absolutely necessary. Remember that aside from the initial cost of production, you still need to allocate funds for your operational expenses for the first few months until your business picks up.
Make it official. Have your business registered and work on getting all the licenses and permits your state requires. Also, acquaint yourself with the kinds of taxes you need to pay.
Plan, plan, plan. The importance of having a solid business plan cannot be stressed enough. This will guide you and keep you focused on your goal as you go along with running your business. In other words, a business plan will keep you on track.
Market Strategy. Without your customers, you have no business so it is important for you to get the word out. Devise a way to attract customers for after all they are the lifeblood of your business. But you have to consider your budget too. As they say, money spent on advertising is money well spent but then again you should know where to draw the line. There are several inexpensive ways you can promote your products. All you need to be is creative which no doubt wont be a problem for you.
1 Comment
Comment
Categories
Popular Articles