Starting a True Value Hardware Franchise
True Value Hardware offers great opportunities to become a boss for your business. If you're planning to invest to their business by having your own franchise, you have to be highly interested in managing a store.
Facebook
Tweet
Google Share
LinkedIn
Pinterest
Email
It is vital to have a leadership ability in handling your business because you can possibly encounter several challenges on the operation. Know the essential considerations in starting a value hardware franchise in this blog.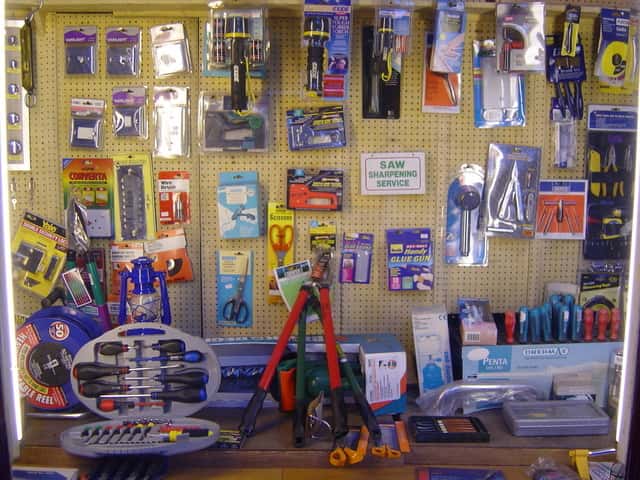 Market Research
To open your own True Value Hardware store, you have to keep in mind a series of procedures to come up with a successful franchise facility. Franchising a True Value Hardware store involves planning and careful analysis of the entire business. The first step in opening a hardware store with True Value is to undergo a comprehensive market research to know how the business make transactions and excel in the business. The information that you will get out of the research will help you realize if it is a good investment.
Business Franchise Requirements
After doing a market research, the next move is to cooperate with the company about the requirements and franchising procedure that you have to go through. It needs to be in detail so that you can minimize the possibility of making mistakes along the way. Information gathering must be done at the most systematic way so that you would get the most out of your investment. As you are on your way to discovering all the essential details about your franchise benefactor, you can have a complete understanding of the entire business transactions and how they deal with their customers every day.
Similar Articles
Required Finance
Then, prepare for the finances. Starting a franchise store is like putting up your own business from nothing. Therefore, you have to be financially stable. In this business, you need to be financially prepared for starting the franchise business. In the long run, you will need more money in handling all the operations of the franchise.
Selecting Location
Now, you're done with the money thing. The last consideration that you need to think over is the location. The setting of the business should be favorable to your customer. Take a note that you should put up the building somewhere more accessible to majority of people in the locality. If not, you will end up filling the missing part of the success because you have set the building in the wrong place. As much as possible, you have to get full details of the neighborhood and all nearby establishments close to your chosen location.
When everything is ready, you can now start with the business. A hardware business can be very profitable as most people are into getting tools and materials needed for construction either to improve their possessions or their home. With this, it is necessary that you have all things up to date. Retail stores are in demand today because majority of people prefer the do-it-yourself mechanism. Therefore, if you are thinking about starting this kind of business, you should plan as early as today. Remember all the necessary considerations you need to accomplish to start immediately in the business.
Recommended Articles
Ace Hardware Corporation Franchising Information
Since hardware industry is a fast-growing market, venturing into this business will most likely result to tremendous financial success, especially when franchising to popular brands like Ace Hardware Corporation.
Starting a Hardware Store Business
Before you dive into the hardware store business, you must first learn the ins and outs of the trade. Read this article for tips on how to start a hardware store business.
1 Comment
Comment
Categories
Popular Articles