Starting a Tire Shop
What are the most important factors you need to consider when starting a tire store? Learn from our basic guide how to best locate a tire store, the ways to get supplies, what areas will the store have, what added value you can put into the business, and more.
Facebook
Tweet
Google Share
LinkedIn
Pinterest
Email
In order to start a tire store, here are some of the most important things you need: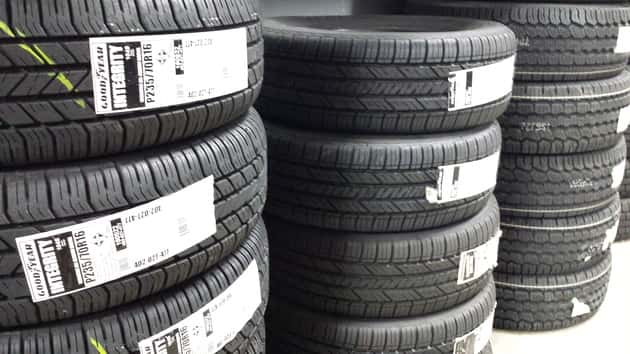 Know-how about tires and vehicle servicing
Wheels and tires are more complicated than they look. They come in different sizes, shapes, utility and prices. There are tires for commercial or industrial trucks, and for sports vehicles. You should be knowledgeable and conversant about them to be able to interact fully with your customers, and be able to give them good advice on their tire needs – services that are of value in this kind of business.
Often, to get the most of a location, tire store owners not only sell tires but also offer services such as oil change, alignment and tune-up. And so, aside from being a tire expert, you should also be a vehicle servicing expert. A background in tire sales or vehicle servicing is advantageous if you want to open a tire store.
Strategic Location
The ideal location for a tire shop is near a busy road or a high traffic area with good visibility, an interstate highway, near some truck stop or gas stations.
Similar Articles
Tire Supplier
You can buy tires direct from manufacturers, from tire distributors or be an authorized distributor of popular tire brands such as Goodyear, BF Goodrich, Bridgestone or Michelin.
Substantial Space
As mentioned, tire stores are usually not just a mere tire store. It would have bays for servicing, an office, client lounge, and showroom. It would also need space for storing inventories and substantial parking space for customers and for suppliers.
Substantial Capital
You'd need this particularly to buy inventories, diagnostic and service equipment and buy or rent a property for the location of the store, servicing bays, and parking. This business requires considerable space to operate, which translates to considerable capital requirement.
Business Strategy
If you are directly competing with another tire retailer, you'd need some strategy to get ahead of the competition or at the least, to survive. If you are competing with a larger store, it would be difficult for you to compete directly on price. To meet this challenge, find a way to enhance and expand customer service, for example by offering home delivery or discounts on customer referral.
System to track and manage payables, inventories, and sales
You also need to keep yourself updated about the happenings in the industry, which is very dynamic and changeable. Most importantly, you need to know information such as tire recalls, and changes in governance policies that affect the tire business.

Tire Shop Startup is Explained here, Watch this Video to Learn What Matters while Starting a Tire Shop
Recommended Articles
How to Start a Tire Recycling Business
Most of the time when we are afraid of engaging in a tire recycling business because we are uncertain of the outcome of the said business. But remember this, you can?t achieve anything if you won?t try it and take some risks. Just follow the easy steps on starting a tire recycling business and you are on.
Starting your Own Big O Tires Franchise
Realize your dream of achieving financial freedom and owning your own business. Start Big O Tires Franchise, which belongs to the list of the nation's most progressive retail franchises.
281 Comments
Comment
Categories
Shop Business Ideas
Store Business Opportunities
Service Business Ideas