Starting a Granite Fabrication Shop
Granite has long been a material popularly used by remodeling markets and residential construction industries. This is also used for bath vanities and kitchen countertops, in most office buildings and hotels.
Facebook
Tweet
Google Share
LinkedIn
Pinterest
Email
Since this involved a custom fabrication process, a reliable and experience fabricator will be necessary in ensuring a quality result and production process that starting a granite fabrication shop is essential.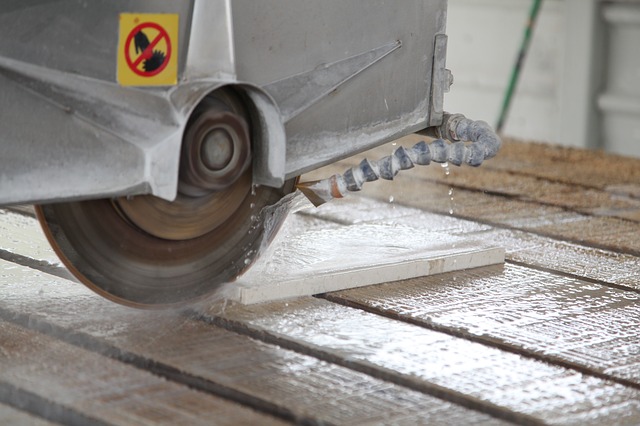 Starting a granite fabrication shop enables one to create granite pieces and custom countertops for customers. With the huge demands of builders and homeowners for the material, the business can be established and invested on as well. Preliminary steps need to be followed to organize the business.
Obtain Funding for the Business and Attend Fabrication Classes or Seminars
Obtaining funding for the business is essential that often takes form in investors. Borrowing money from them could help along the way. Nevertheless, a business plan need to be constructed first highlighting the significant aspects of the business. Prior to obtaining a commercial loan, filling out a loan application is also necessary. Documentation is as well needed and is to be provided.
Taking granite fabrication seminars or classes also helps in starting it out. The natural stones and fabrication basics will be discovered prior to the programs. The custom slabs and the fabrication tools will also be discussed as well in the seminars. Thus, these will help start a shop that will become successful in the end.
Similar Articles
Secure a Specific Location and an Insurance Policy
Secure a specific location for a shop to fabricate the slabs. Even a warehouse must be established to effectively store the slabs. The location should also have the space for offices. Prior to that, an insurance policy is also needed by the business. This must highly emphasized the property coverage including the general liability. By hiring employees, obtaining a compensation insurance policy is also essential. Start-up owners need to remember that granite can really prove to be dangerous. The insurance will be helpful in protecting owners financially, especially those who are injured.
Obtain the Proper Licensing and the Equipments Needed
Most cities and states require one to obtain the proper licensing. Even a special license must be obtained while the granite will be installed in most homes of people. Thus, it is essential to consider this significant thing.
Prior to the equipments, these must also be purchased for the granite fabrication business. Fabricators must also have several items intended for the profession. Drill bits and grinding wheels will also be deemed necessary. Profiling bits, polishing pads and diamond blades will also be included. A truck and a trailer will haul the slabs and equipments and straps will also be needed.
In addition, promote the business by word-of-mouth or via online.
Recommended Articles
Opening a Granite & Marble Dealership Business: Basics and Tips to Success
Are you interested in running your own Granite and Marble Dealership Business? If yes, then read on as this article will show you what you need to do in order to succeed in this kind of business venture.
How to Start a Steel Fabrication Shop
If you thoroughly study the steel fabrication business and you are really a hardworking person then success will be yours. This business is really profiting if you know what you are doing. So, plan your metal shop well and understand every corner of the business because starting a steel fabrication shop is really a good idea.
Comment
Categories
Popular Articles