How to Start a Countertop Business?
A countertop business is becoming more popular due to the huge demand of people to a clean and beautiful countertop. While a lot of people love to replace the old countertops and some always look for upcoming new countertops to be replaced in their cozy homes. This could mean a business opportunity that may be started by entrepreneurs.
Facebook
Tweet
Google Share
LinkedIn
Pinterest
Email
In thinking about starting a countertop business, a few important things need to be considered for the success that an owner seeks to achieve. In this regard, follow the steps below for getting involved in this industry.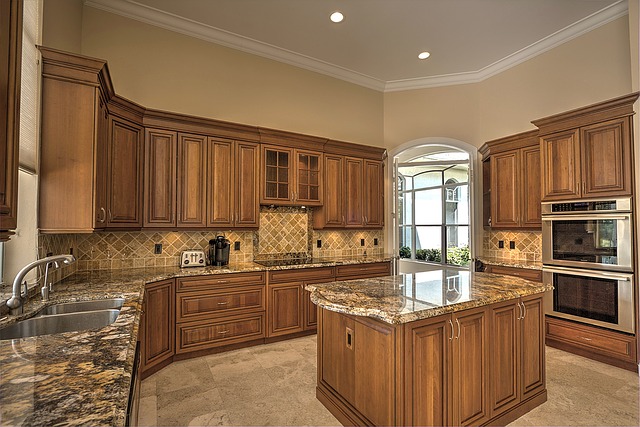 Acquire a Business Loan, License and an Insurance
Among other things, acquiring a business loan, business license and sufficient insurance is a must. Tell a banker about a business loan including a good credit history and business plan. A good business plan needs to be presented before a banker for the business.
In addition to that, a sufficient insurance should cover oneself if something goes wrong throughout the installation process. The details of the liability insurance will somehow depend on the number of employees, the insurance company and the nature of work.
More importantly, obtaining a business loan is necessary from the municipality or the city. The costs may vary around $50 to $100 depending on the location. Investing any of the federal licenses is also a must. When obtaining licenses, asking about the business organizations in the community is a must.
Similar Articles
Hire Dependable Employees and Buy or Rent a Workshop with Good Facilities and Adequate Space
Before starting a countertop business, hiring dependable employees is a must. Pay them well for them to be able to stay around. Be more generous with those employees to start a positive and good business environment. This will help both parties enjoy the work and profit as well. Never get shy in asking future employees for background checks and references.
In addition to that, buy or rent a workshop with the right facilities and adequate space. An electric service and an updated heating system will also help including a dependable truck. Small-sized vehicles will also be less expensive to run and to buy. Nevertheless, big-sized vehicles will carry more countertops. This only means to say that one need to buy vehicles that complement to the size of the business.
Study the Market and Look Over Other Competitors
Study the market by talking to others who have already been in the business. They will be the ones to offer some advice if one tends to become overoptimistic. Those who have been operating countertop businesses may as well share their wisdom in entrepreneurship. They are also ready to offer their advice to startup owners and they can offer some estimate.
Looking over competitors is also essential in the countertop business. Finding the best ways of fitting in the competitive landscape is also necessary. Obtain a list of the local competitors in the city by entering the state, zip code and city of countertops businesses in town.
Recommended Articles
Starting a Modular Kitchen Fitting Business
You have to make efforts before your modular kitchen fitting business become one of the successful businesses in town. Face dangers bravely and manage everything without affecting some factors on your business.
How to Design a Restaurant Kitchen
Consulting a professional to help you in designing a restaurant kitchen will enable you to have the detailed floor plans, electrical and plumbing layouts, equipment schedules and many others.
Comment
Categories
Popular Articles