How to set up a Battery Manufacturing Plant?
In setting up a battery manufacturing plant, it necessarily requires having technological and business expertise. In creating a well-rounded staff, specific manufacturing and productive office processes and focusing on differentiating oneself from the competition, it is thereby easier carving out the fair share of the battery market.
Facebook
Tweet
Google Share
LinkedIn
Pinterest
Email
There are many types of batteries in the market. For setting up a plant you need to have a product line in your business plan. Batteries are an essential part of many industrial and household appliances that use batteries as their power source.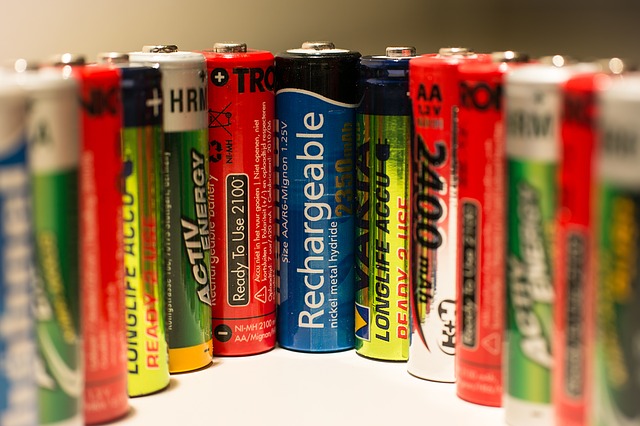 Types of Battery
Batteries can be divided into two categories; secondary and primary batteries. Below are the types of battery that are worth mentioning when setting up a battery manufacturing plant.
Alkaline Batteries

These are high-energy density and non-rechargeable batteries with a long-life span. As per the chemical composition, it features a zinc powder like manganese dioxide and anode.

Zinc-Carbon Batteries

These are specifically known as the dry cells that usually come in carbon rod and are mainly surrounded in a combination of manganese dioxide and carbon powder. These can somehow be utilized effectively at moderate temperature.

Lead-Acid Batteries

These are a rechargeable kind of battery that was invested in the year of 1980. These are heavyweight and large batteries that can be applied in automobiles.

Similar Articles

Mercury Batteries

These are a non-rechargeable battery that basically contains manganese dioxide and mercuric oxide. These are also less common due to their lower output voltage.

Silver Oxide and Lithium Batteries

These are a rechargeable type of battery whereas the lithium is found in its pure ion compound. These can also produce voltages that can range from one point five volts to three point seven volts.
Global Battery Market
In regard with the global battery market, it is mainly driven by the huge demand of people for fuel saving, transportation and government incentives for a cleaner and better transportation. It is also expected to grow at 4.15% or 17.26 billion in the year of 2021. It is also divided by aerospace, automotive and marine application. As per the report, it was covering the market for automotive batteries by battery type such as Li-On, Ni-Mh and lead acid.
Battery Manufacturing Equipments and Plant Setup Cost
The battery manufacturing unit should be fully equipped with latest and well-integrated system. Plant automation is a must for modern industries. Plant machinery differ based on kind and size of plant.
Battery manufacturing plant cost will vary. It can be a million dollar or a billion dollar if your plant is going to be as big as TESLA's gigafactory.
Battery Manufacturing Plant Project Report
Considering a battery manufacturing plant project report is a must because it is after covering all significant aspects of the business. In fact, it starts from analyzing and assessing the market to confirming the availability of necessities like machinery and plant, raw materials and financial requirements.
The report will also highlight something about assessing the market potential, negotiating with all other collaborators, and diversification planning and more. The manufacturing techniques are also clearly and specifically detailed. The estimate of raw material costs and the formulation of the cash flow statement are also likewise included. It will also guide one when it comes to setting up a battery manufacturing plant.
Recommended Articles
Starting Your Own Battery Selling Store
Majority of the American population have battery-operated devices on their arsenal. Hence, they always need to replenish their batteries every now and then. That's why starting your own Battery Selling store can be a wise decision.
8 Comments
Comment
Categories
Popular Articles