How to Start a Primitive Campground?
A campground could actually be made simple just like a primitive backcountry area, a paved road with pads intended for recreational vehicles. A primitive background does not require more sites and a bathhouse. In the start of a primitive campground, certain guidelines need to be followed to meet one's needs.
Facebook
Tweet
Google Share
LinkedIn
Pinterest
Email
Starting a primitive campground mainly requires essential components in ensuring success all throughout. A few of the simple tips in establishing and running it ensures that it can become a lot better as compared to others.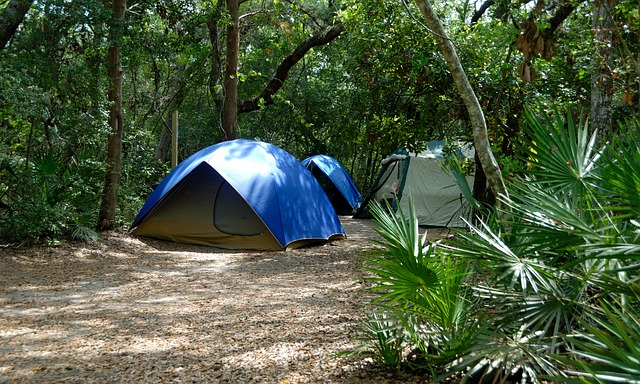 How to Design a Campground?
In the design of a campground, hiring a licensed and reputable landscape architect is mainly an essential consideration. In designing, ensuring that the parking design provides the targeted amenities and RV campsites is also a must. Submit the landscaping prints and park blueprints to county and local officials for approval. In addition to that, take the time to submit the plans at least one year prior in advance to the opening of the projected park. The approval in different areas demands a waiting period and public hearing before beginning with the construction. Therefore, this allows the time for the community to input a submitted plan.
Cost of Running a Campground
In learning how to start a primitive campground, it is essential considering the cost required especially when it comes to the permit that varies from one municipality to another. Checking into the details for every municipality is also a must. It is almost unimaginable to know exactly the cost of the land. It will actually require 15,000 dollars to be able put in a site. This is per the exact estimate of a campground engineer.
Similar Articles
In addition, the cost for permits will vary from one municipality to another municipality. The process and price of securing the permits will also vary across the state. Going to the zoning board and the township supervisors, remember as well that these have their specific rules. The land need to be completely researched if it is completely zoned. Other places have no exact zoning rules.
The seven dollar permit before had now turned into three-hundred dollar.
How Much Do Campground Owners Make
With the amenities that are offered and the good camping location, owners are expected to earn six figures easily. This is mainly considering a campground that operates privately. One owner from a particular state also earned two point five million dollars after four years of operating a primitive background. Indeed, it goes to show that it is worth considering operating a campground.
Pros and Cons of Owning a Campground
Owning a campground has its sets of advantages and disadvantages to offer. In addition to that, it is simply a good investment, so far. As long as it is located at the right place, it is just beneficial for your part.
Below are the following advantages that you could get from owning a campground:
Entertainment Factor
The entertainment factor brought by owning a campground should never be underestimated. There are amusement parks and campgrounds around including all other major attractions wherein all people could spend an enjoying and entertaining night.
Activities such as luaus, decorating contests and scavenger hunts and exciting things for adults and kids will also be a form of entertainment for an owner like you.
Provide Low-Cost Ongoing Expenses
In the operation and management of the campground, expect that it just provides low-cost ongoing expenses. This is also in particular if it is fully equipped with the underground services. Nevertheless, it could just be expensive due to the financing needed.
Lack of Competition
The lack of competition is another good reason of owning a campground. As long as it has the right location, it could just really be impressive in its value.
Below are the following disadvantages that you could get from owning a campground:
Require a Much Higher Sense of Awareness
If you will own or buy a campground, you need to be completely aware of the fact and be more aware of changes and demands. Recreational vehicles are even more important than the tents. These are a lot better camping option these days. In addition to that, you need to know and you need to be aware that the campground must be fully capable of upgrading the sewage stations. The Wi-Fi services, water hookups, power outlets and clubhouses and pools also need to be made attractive for the visitors.
Difficult Investment Decisions
There are difficult investment decisions that need to be considered by an owner. For instance, future development projects must also be noted. Financial evaluation is also another key factor that need to be included in the strategies.
Huge Downpayment to be Paid
In starting a primitive campground, or in owning one, expect of paying a huge down payment. It is still difficult to assess and analyze the market value. Thus, one must be diligent enough in learning more about financing a property.
Recommended Articles
Comment
Categories
Popular Articles