Starting a Chocolate Factory
Have exceptional zeal while starting chocolate manufacturing business. You have to turn the improbable into reality by putting in practice many innovative ideas. Such factories can be started after doing thorough market research and understanding the requirements of target group.
Facebook
Tweet
Google Share
LinkedIn
Pinterest
Email
Have faith on this fact that starting a factory is similar to initiating own plant for letting others get attracted. Establishing perfect machineries to transform cocoa beans into chocolate bars is indeed a diligent assignment which needs massive workforce.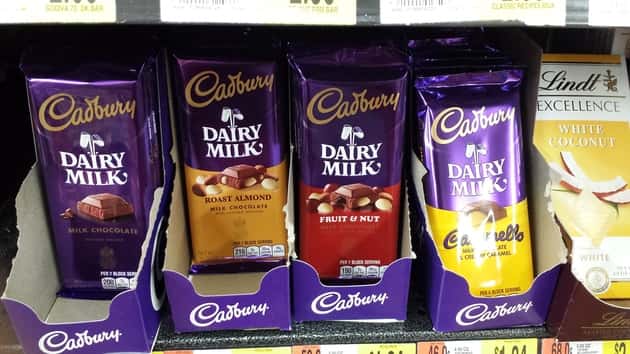 Most exciting element in starting chocolate factory is planning to establish required manufacturing unit particularly setting up machineries which turn cocoa beans into chocolates. Usually chocolate bars are prepared by these machines. It is crucial to arrange roasters which form chocolates into desired shapes. You also need perforated barrel spinning which is kept on hot oven when chocolates are prepared. Roasters transform raw cocoa beans into culinary applications.
The Step Ahead:
Once your specially designed machines finish initial process you literally win over the complications and next step begins while beans are cracked. Don't forget to cleanse fibrous husks and germs. Even nibs are to be set properly to maintain chocolate aromatics. Keep these items intact because they must be dried from oily substances before given final shape.

This process forms chocolate liquors. Ironically no alcoholic element is used and they remain chocolaty. They are to be smashed properly until turning into melting substance. Their deliciousness maintains which is ultimate purpose of chocolate manufacturing. Once smashing is finished they must be tempered by heating, cooling and mixing to make them stable. Wrapping such substances carefully is next important phase which requires extensive effort. After all chocolate manufacturing remains typical.
Similar Articles
Go For Readymade Options:
Starters can't think of harvesting cacao beans. Readymade beans are available everywhere but their processing must be done carefully. Cleaning them from unwanted elements is other important factor. Blend these beans together as per need and choice. As a manufacturer one must decide upon particular chocolate blend to create distinction.
Milling and Pressing:
Once you have started a chocolate factory and the initial phase is over your product is at its secondary preparatory stage. Chocolate liqueur is put into machines which have hydraulic pressures and extract cocoa butter oil. Dark brown cakes produced are dried and milled to become cocoa powder on which butter is put to give them chocolate shape.
You can't dream of making chocolates without adding two crucial ingredients i.e. milk and sugar. Your chocolate factory would require gallons of milk which must be arranged timely. Both are mixed on which chocolate liqueur is added to create concoction brown substance. These items take powdery shape after continuous mixing and heating. Chocolates once hardened and set in shape should be packaged immediately. Each chocolate bar is wrapped individually. Now it's time for marketing them.
Although it requires lots of efforts but end result should be satisfactory. You create history through establishing new chocolate production unit which produces chocolate that everybody enjoys to eat and gift.
Recommended Articles
Starting a Kilwin's Chocolates Franchise
Derive pleasure in selling, use the freshest and finest ingredients, and delight in your customer's enjoyment of your shop. Owning a Kilwin's Chocolates Franchise could provide you with this experience. Know all about it here.
Chocolate Store Startup Guide
Are you a chocolate lover who would like to open a shop selling this food said to be "fit for the gods"? Discover from our guide some basic facts about starting a chocolate shop. We have lot to tell you about opening a chocolate shop in your neighbourhood.
377 Comments
Raghunath Natarajan
Startup Biz Hub - Advisor (Staff)
Comment
Categories
Popular Articles