How to Get Schakolad Chocolate Factory Franchise?
Searching for the most ideal factory franchise? Let this Schakolad Chocolate Factory Franchise information give you amazing business idea to get started with.
Facebook
Tweet
Google Share
LinkedIn
Pinterest
Email
Create the freshest and finest chocolates in the country and offer your customers with superior products.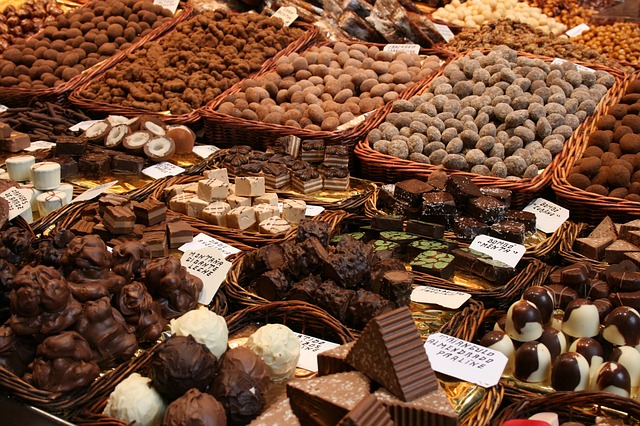 Schakolad
The name Schakolad (shaq-oh-LAD) is derived from the combination of the word "Chocolate" and "Schaked", the co -founder of the company (Baruch Schaked). It is known to represent 3 chocolatiers' generations who are making these tasty chocolates since 1969.
The real adventure started when Schaked's son, Edgar, scrapped his career in the engineering industry to maintain the passion of his family alive. It was after his Father, Baruch, announced that he would sell the shop and he would retire. Therefore, in 1995, Schakolad Chocolate Factory was opened in Winter Park in Florida.
Management
Schakolad Chocolate Factory franchise involves hands-on business, in and out of the store. Owners must be committed to providing superb customer service, understand the essence of each process, and interact with the community. The key elements in managing this franchise is to be outgoing, detail oriented and success-driven.
Similar Articles
Schakolad Chocolate Factory seeks for people who are responsible, determined, and committed. These are the persons who love top quality chocolates that have exceptional passion to share the goodness of life.
Where to Establish
One essential factor to consider when dealing with a franchise is the location. With Schakolad Chocolate, the most ideal place is in high traffic areas. These can in lifestyle centers, outdoor shopping centers, small towns, or high-profile community shopping centers.
Most Schakolad franchise stores are providing Schako Latte as well. Schako Latter is its specialty coffee beverage which is a chocolate drink created out of real chocolate. Some also offers fresh gelato (made up of 9 flavors) and Schakolad Fondue Fountain. The company's handmade beverages, gelato and chocolates have been proven to be great combinations. These draw people in the evening and all throughout the day.
The System
The basic concept of the company is to create a comfortable and convenient seating area having elegant sofas and/or café tables. These make an attractive atmosphere for the customers and these will let them stay for a longer period of time to enjoy ultimate Schakolad experience. This franchise factory gives franchisees with 2 outstanding support levels.
Before opening the store, the company provides:
Store layout
Choosing a perfect location;
Training
Operation manual;
Pre-opening marketing or advertising
After opening the store, the company also provides:
Development and research;
24/7 support
Communication
Conventions
Just imagine yourself managing one of the greatest and most popular factory franchises in the country. You are the boss and this business will definitely give you exciting opportunities in the future. The best thing to do is to delve deeper into getting further Schakolad Chocolate Factory Franchise. If you got the key qualifications in owning this business, then start it right.
Schakolad Chocolate teaches careful steps in implementing a successful operation of the factory right from the start. At the same time, you get to know more about creating delicious chocolates that everybody will love.
Recommended Articles
Steps for Starting a Chocolate Factory
Do you want to start a chocolate factory? You must have stumbled across the success of this business already. Read the article to learn how to start a chocolate factory.
Become A Rocky Mountain Chocolate Factory Franchisee
Believe us, getting in the franchise business wouldn't need to be too hard and confusing once you choose to become a Rocky Mountain Chocolate Factory franchisee and you manage to retrieve the right information.
2 Comments
Comment
Categories
Popular Articles