Oberweis Dairy Franchise Information
Oberweis Dairy offers premium quality ice cream, sundaes, scoops, shakes and many more. This also provides fresh farm milk on glass bottles and many other dairy products to their loyal and valued customers who definitely love their products.
Facebook
Tweet
Google Share
LinkedIn
Pinterest
Email
Oberweis Dairy is uniquely different from other ice cream and dairy products store. Their milk is always fresh and is carefully packaged on returnable clean glass bottle. Milks are also farmer-certified artificial hormone free and the products are delicious and outstanding too.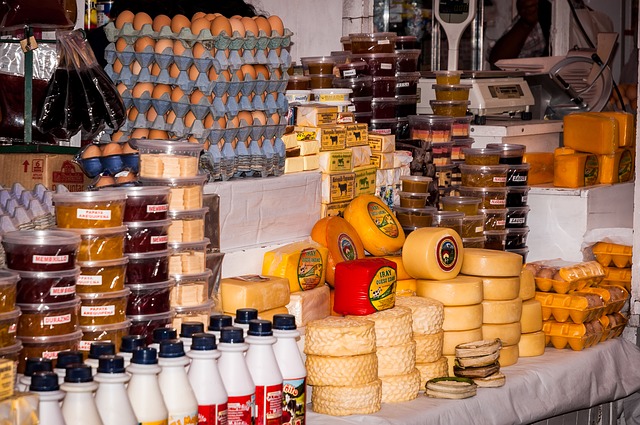 When Was this Franchise Company Developed?
The franchise company Oberweis Dairy was developed to deliver outstanding products and top quality service to customers in great partnership with many entrepreneurs who wanted to be part of the company's success while at the same time enjoying the great results of all their hard works. Their very first store was actually created in 1951 by individuals who have been operating the Oberweis Dairy for 75 long years and are included in the list of highly respected and admired leaders in the industry.
How Much Will It Cost to Open Oberweis Franchise?
The needed investment to open Oberweis franchise is usually between $579,000 to $ 1,699, 410. There's an initial franchise fee amounting to $ 40,000 that grants individuals to run the business under the company's name.
How Much Money Does a Franchise Owner Make?
The amount of money that you can make as a franchise owner actually depends on varieties of factors. As the owner of the business, your main goals are to work hard for the highest sales while at the same time, keep the operating costs low as possible. The operating costs per month that will be incurred as Oberweis Franchise owner might include mortgage or rent, products, staffing, utilities, supplies, administrative costs and many other things. Though your monthly costs can differ from one month to another, the startup costs are usually fixed and will cover majority of the initial renovations, signage and operating equipment.
Franchise Store Location
In 1951, Joe Oberweis and his son Peter Oberweis opened a new dairy in Northlake Street Illinois. This newest dairy enabled Joe to perfect a particular formula making use of the cream from his milk to make the best and most delicious ice cream and this formula is still being used until this very day. The facility then permitted another store which was the very first Oberweis Dairy retail store offering and selling exclusive Oberweis products, ice cream fountains and more with amazing creations that will surely tempt your taste buds.
The Oberweis Dairy tradition continuous on all their dairy stores locations all throughout St. Louis and Chicago as well as Michigan and Indiana. As of today, the third and fourth generation of Oberweis family operates dairy which carry the credible name of the family and makes the best milk, ice cream and dairy products.
1 Comment
Comment
Categories
Popular Articles