Start Your Own Saree Business
Starting your own Saree business is one of the most profitable businesses keeping in view the large demands.
Facebook
Tweet
Google Share
LinkedIn
Pinterest
Email
There are large varieties of sarees available that come from different places, so you need to first decide which type of saree you want to sell and where you want to start your business. Here are a few tips for starting your own saree business.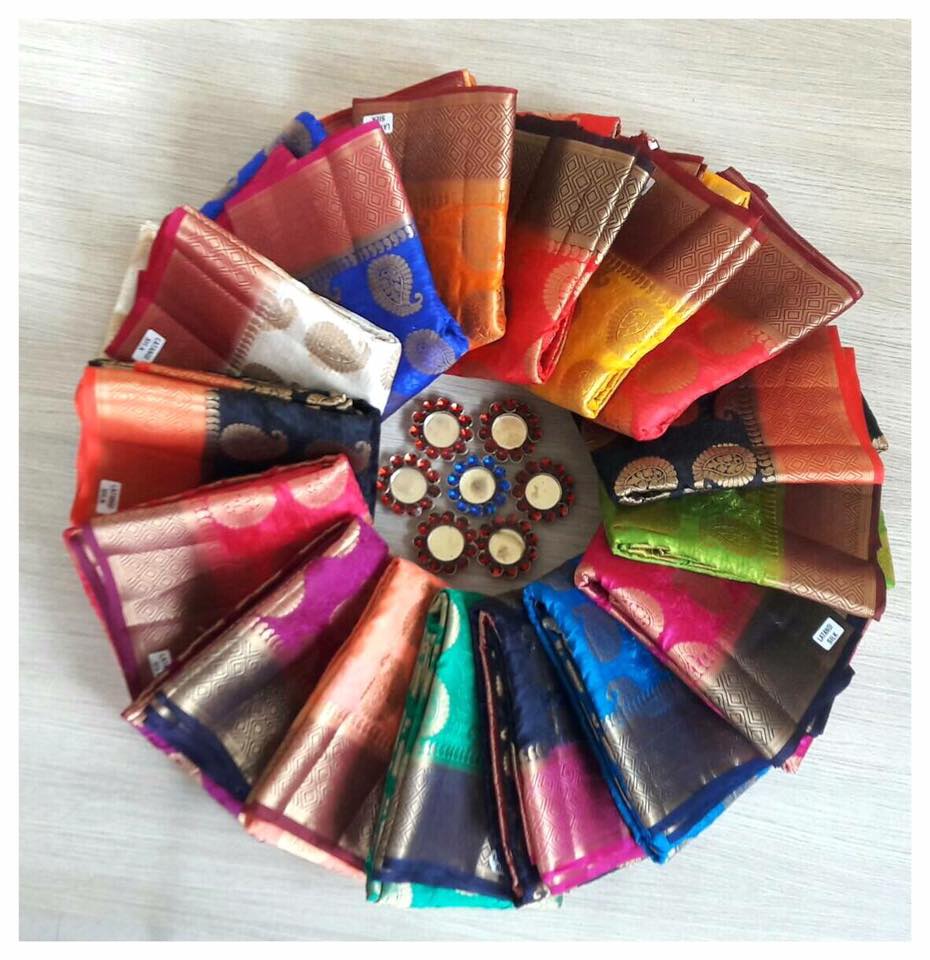 If you don't want to be specific with the kind of saree you want to sell then you can take a country-wide tour of different places where sarees are made and then get into an arrangement with them to sell you the sarees. You may go to Varanasi, Surat, and Bangalore to have a better idea of different popular sarees which remain in demand.
What Price Range to Choose
If you are a complete novice in this business then it is important that you do a job in a saree shop so as to get a better idea of the same. This experience will go handy when you start your own business. You can either open a shop or you can initially start this business from home itself. An average range of a saree may vary from Rs.300 - 2500. But more elegant and more embroidered sarees cost may even go to Rs.30,000 also. So you can easily earn a great share of revenue in this business.
Your Target Customers
Before you begin to sell the sarees the very first thing to know is- what are your target customers? There are a number of businessmen who sell all types and varieties of sarees like Punjabi, and Gujarati and all kinds of women-housewives, society ladies, senior executives ladies, etc. In this regard, the target group is extremely large and it may become possible that you are not able to fulfill the demands of one and all. So the best option when you are just going to start the business is that limit your target customers. Just try to fulfill the demands of one or two kinds of customers. So be selective since then you can easily get references and recommendations from this group. Also, try to stick to a medium range, it shouldn't be too high or too low. This way you can start your business and once it prospers you can expand it to other groups also.
Similar Articles
In order to know what to sell try to meet local saree shop owners who will give you an idea of what sells the most, you can also meet some ladies to get the idea. Ask them to help you popularise your business, you can show them some of your designs. Opening a website to showcase what designs you have in store can also help.
Watch the Success Story of a Saree Business Owner
Recommended Articles
Getting Arrow Garment Franchise
These are the things you need to keep in mind concerning Arrow Garment Franchise. With the information presented in this article, you already know what this kind of business is and how to avail it.
Starting Your Own Garment Business
Don't know how to start a garment business? Well, you can use this guide to determine the things that you need to do for starting your garment business.
1710 Comments
Raghunath Natarajan
Startup Biz Hub - Advisor (Staff)

Raghunath Natarajan
Startup Biz Hub - Advisor (Staff)

Raghunath Natarajan
Startup Biz Hub - Advisor (Staff)

Raghunath Natarajan
Startup Biz Hub - Advisor (Staff)
Comment
Categories
Popular Articles