Starting a Roadside Assistance Business
Are you the type of person who can manage a business 24 hours a day, seven days a week? Then the startup designed for you is the roadside assistance business which requires a person to be ready to serve people from all walks of life.
Facebook
Tweet
Google Share
LinkedIn
Pinterest
Email
This guide will help you get started in the roadside assistance industry if you plan to start in the roadside assistance business.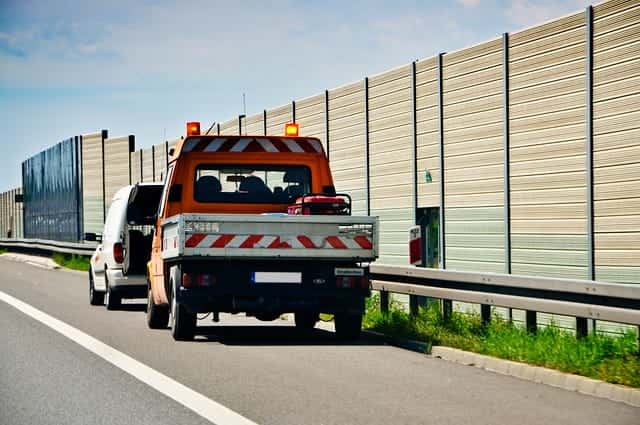 You will be very busy in this service business because you must perform several services, such as towing cars to the nearest auto mechanic shop, repairing flat tires, bringing customers' gasoline, jumpstarting dead batteries, and unlocking the cars. To win this kind of business, you must have the most heavy-duty and high-quality materials, such as jumper cables, repair tools for flat tires, locksmith tools, a gas can, a cell phone, and a tow truck.
Helpful Advice for Starting a Roadside Assistance Business
Prior exposure: Your know-how will count a lot in this business. It is a requirement for you to have experience in being a roadside assistant.
Similar Articles
Buying tools and accessories: If you are pretty confident in doing the job well, your next step is to buy the tools needed for the trade. In this business, you can do the job yourself or hire employees to perform all the required services. Depending on your funds, you can buy a flatbed tow truck to provide more services to customers having large vehicles.
Get ready to accept payment: You must open a merchant account and buy a POS machine to swipe a credit or debit card.
Ways to price your service: The business structure is fundamental. With the right plan, you can make a substantial amount of money. If the service is required at night, then you can add surcharges. This is the best part of this business regarding increasing profits. You will have to do your homework to find a competitive price to charge for your service in the neighborhood.
Calculating profit: Every business person looks forward to finding their ROI. Your total earnings minus all expenses, including the interest you pay towards the loan, will profit you. You must consider the added costs if a particular employee has been hired to render service on a night shift. Don't forget to add the bookkeeping expenses if you are outsourcing it. Finally, you will get a profit figure before tax.
Finalizing area of operation: Next, you need the coverage area to be defined. By doing this, you will be able to cut costs on gasoline expenses. To ensure you adhere to the rules and regulations in your area when operating this kind of business, you must check your local police department carefully. It would help if you also asked them how to add your business to get listed on the call list. With this, they can contact you when they need roadside assistance during accident scenes.
Beating the competition: Since this is an in-demand business, you must also consider your competitors. Check out how they advertise their business and what additional or special services they provide.
Advertisement: You must advertise your business to get more leads and conversions.
FAQ
Recommended Articles
How to Start a Car Insurance Company
Selling auto insurance policies is not an easy thing. It is not that simple to convince clients to avail your insurance policy. Thus you need to prove your worth.
Starting a Towing Business
If you are looking for a low-risk business to start then towing business can be the one for you. Starting a towing service can be profitable; do you want to know about Towing Business?
137 Comments
ROROADSIDE@YAHOO.COM || Roadside Business Consultant
Comment
Categories
Popular Articles