Start Your Own Banquet Hall Business
Before you start banquet hall business explore feasibility in your area. It will bring great prospects for you in the areas where social events are common. Opening banquet halls in these places would be rewarding. Usually high profile social events are held in the banquet halls equipped with best facilities.
Facebook
Tweet
Google Share
LinkedIn
Pinterest
Email
Make sure that your banquet hall offers major and minor needs. Some specification of yours would yield fruitful outcome.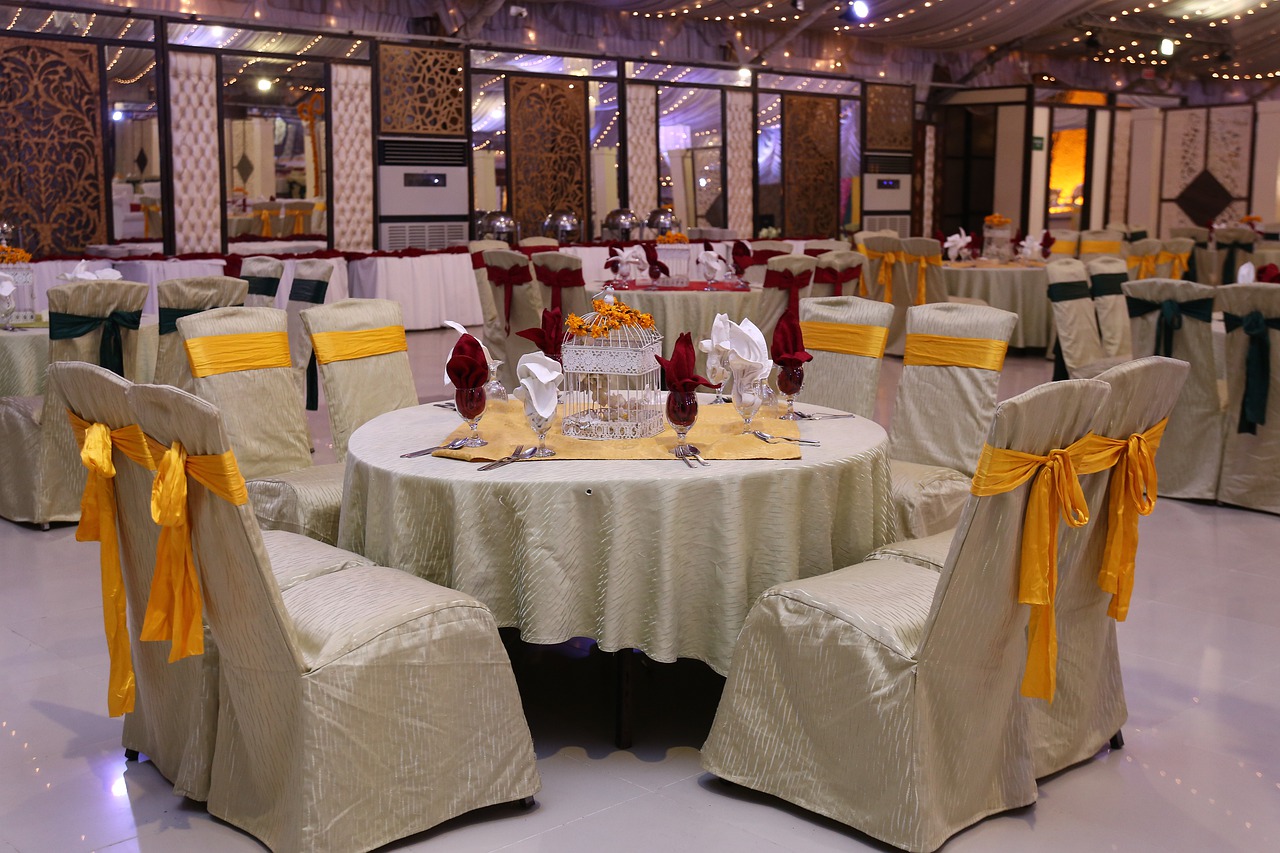 Self-employment has its own advantages and disadvantages. When you plan your banquet hall business do thorough research of requirements and level of demand from the public. Once you understand such needs go-ahead to formulate your idea in practicality with your team. The workforce arranged should be competent. Your banquet hall would be booked for different events including wedding reception, birthday party, corporate events, and et al. Planning is crucial for the smooth run of this business. Your marketing team books clients months in advance and keeps tallying dates. All arrangements should be there as per the needs of individual clients.
Competition
Doing best research before consulting local real estate agents to purchase or hire a place for settling business is the most important factor. Assess the competition you have and maintain the best service that plays a pivotal role. As banquet halls are booked in advance you have to ensure your clients don't deviate mind at the eleventh hour and approach your competitor even after paying your booking fee.
Business Operation
There is no dearth of banquet halls. You have to chalk out the plan to make your business different from others. Your specialization would be of great help for perfect business operation. It is more important particularly if you are a new entrant in this business. It is therefore mandatory to buy or hire suitable property and find out how it would be feasible to spread your banquet hall business in cutthroat competition. Your halls must be larger enough to accommodate at least 250 guests comfortably with the best catering arrangement and parking facility.
Facilities
Best banquet halls also remain equipped with restroom facilities. Choose the location of the banquet hall with the least traffic and provide a sufficient parking area. Arrange plenty of folding chairs and tables of different sizes which your clients would require while partying. You must fulfill the specific needs of all clients. Accessories like a supply of matched glasses, goblets, dinnerware, flatware and table linens, cloths, table runners, and napkins are most important.
Develop Strategy
Do a comparative study of other banquet halls of your area and develop a strategy accordingly. Compare event packages, room setups, hospitality amenities, and auxiliary facilities including powder rooms, offices, and small meeting areas. Keep your banquet hall stand apart from the rest. Estimate the expenses including rents or mortgages, expenses in utilities, taxes, insurance, equipment, supplies, provisions, staff, advertising, and maintenance, etc. Although decoration is an individual choice your team must assist clients in fulfilling individual demands.
106 Comments
Comment
Categories
Popular Articles