How to Start a Garment Business
If you want to start a garment business, you have to begin with a carefully thought-out plan. The business plan can be used to find potential investors or lenders.
Facebook
Tweet
Google Share
LinkedIn
Pinterest
Email
There are many elements that you need to address and with knowledge, you can easily address them all. Study competition and use the info you've gathered to your advantage.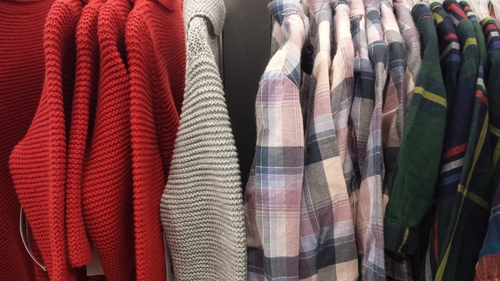 Tips on Starting a Garment Business
Clothing is a necessity and in fact, it is one of the basic needs of man. If you can supply the market with clothing, then you're sure to succeed. You need to be aware that the industry is very competitive and with so many specialties to choose from, it can be daunting to make the right choice. You can cater to the domestic and overseas market. If you want to start a garments business, you will need to choose the garment types that you will focus on. You also need to determine whether you will import the garments or you will create them yourself.
By identifying your product lines, you can easily accomplish your goals. For instance, you can focus on bathrobes, evening wear, shirts, and many others. You will need to hire highly skilled employees for creating the garments. Assess the current competition level in your area. When selling garments, your major competitors would be online stores, local retail, and other stores that sell clothing. There are many established designers today and it can be hard to compete with them but if you can offer something unique, you may be able to make some great profits.
Similar Articles
Research, Research!
You can study your competitor in terms of marketing, price, costs, supplies, and distribution methods. Determine their weaknesses and use it to drive in more customers to your business. Find a reputed supplier locally or abroad. Pick the one that offers great discounts and perks for bulk purchases. All your future orders should be met consistently to avoid potential problems. When it comes to financing, you can use the business plan for applying for business loans. You can also borrow from friends or family to buy the needed supplies and pay for the licensing fees, insurance, legal fees, and wages.
Marketing the business in advance will determine your success. Persuading customers to patronize your garments can be hard at first but with persistent efforts, you can succeed. Which media do your customers prefer to listen? You can advertise online, the television, and over the radio. Creating a website that ranks well can also put an edge to your business. Your site should meet the needs of customers, so try to provide helpful information. Stocking an efficient inventory is not easy but with the right knowledge and skills, you can offer the garments that are well liked by customers. Have you created a business plan? If not, this is the best time to write one.
Recommended Articles
Starting a Clothing Business from Home
When planning to start a clothing business from home it should not be limited within your city or neighborhood. You can use the internet to help virtual clothing business from home.
Start up Cost for a Clothing Store
There are the primary things you have to calculate so that you will be able to know the overall clothing store start up costs. If you follow these tips, you will be much prepared as you start operating your clothing business.
651 Comments
Comment
Categories
Popular Articles