Starting a Garment Manufacturing Business
If you want to start a garment manufacturing business, you will have to begin with a business plan. There are some questions that you need to answer to assess your skills and knowledge in starting this type of business.
Facebook
Tweet
Google Share
LinkedIn
Pinterest
Email
What clothes do you want to manufacture? How much capital do you need? How many skilled laborers will you hire?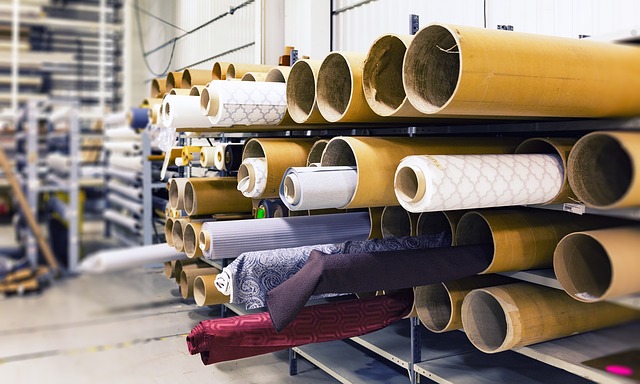 Steps to Start a Garment Factory
Take some work experience by working in a garment factory
Market survey
Prepare your business plan with help of consultants, don't go for readymade business plans
Approach a banker for a possible loan
Finalize a place for setting your factory
Invest 25-30% of your project cost to start the project
Get the loan to complete the project
Register your business and get all legal processes done
Hire people to manage the factory
Hire bookkeeper
Finalize on raw material
Look for ways to promote your product
Get some local clients
File tax on time
Starting Garment Business with low Investment
Once you've determined your vision, goals, or objectives, you will need to have adequate resources to start any kind of business. If you want to enter the garment manufacturing business, you need to be prepared for the stringent competition.
There are many established manufacturers of garments in the industry and most of them have already made their name. With a solid business plan, you're sure to succeed in your very own garments business. Conduct thorough research and be prepared to create a comprehensive and efficient business plan.
Similar Articles
Skilled labor can be costly and to be in the manufacturing business means that you need a lot of them. With a great business plan, you can easily secure funding capital or you can opt for a business structure like partnership or corporation so that you will not be the only one who will shoulder the capital.
You will not only be competing with large manufacturers but also with smaller companies. Before you go any further, you will need to identify the garments that you want to manufacture. Having a specialty will allow you to have a better chance in the market. Aside from that, you also need to determine your target market; are you going to focus on baby clothes, granny, women, men, or children? Identify the niche market.
Niche Market, Location, Etc.
Are you confident that the market will purchase your garments? You will need to conduct a survey by talking with potential customers and the retail store owners. You will be distributing the garments to department stores and boutiques, so you will have to determine the latest market trends. Take note of your styling, fabric, quality, and craftsmanship. Since you're new, you will have to excel in this type of business. You can also consult with trade associations, buying offices, and industry directories.
Finding an ideal location for the manufacturing facility is very important. Check with local zoning and licensing laws. Keep in mind that you will need a license to operate the business legitimately. Determine the requirements for obtaining the license and comply accordingly.
This is no joke and since you're going to manufacture your own clothing line, you will need to hire many employees. You should apply for general liability insurance, utilities, and phone lines. You can also create a business website so that you can cater to the many stores locally and abroad. You will need huge capital and for now, you should focus on how to generate the needed capital. Good luck.
If You Want to Learn More about Garment Manufacturing, then Watch this Video
Recommended Articles
Getting Arrow Garment Franchise
These are the things you need to keep in mind concerning Arrow Garment Franchise. With the information presented in this article, you already know what this kind of business is and how to avail it.
Starting Your Own Garment Business
Don't know how to start a garment business? Well, you can use this guide to determine the things that you need to do for starting your garment business.
567 Comments
Jestin James
Startup Biz Hub - Senior Advisor (Staff)

Jestin James
Startup Biz Hub - Senior Advisor (Staff)

susantha33@yahoo.com || Garment Manufacturing Business Consultant

natrajcreations4dress@gmail.com || Clothing Manufacturing Business Consultant

natrajcreations4dress@gmail.com || Clothing Manufacturing Business Consultant

natrajcreations4dress@gmail.com || Clothing Manufacturing Business Consultant

natrajcreations4dress@gmail.com || Clothing Manufacturing Business Consultant

pwnjha6@gmail.com || Consultant

rnvtechno@gmail.com || Apparel Manufacturing Business Consultant

rnvtechno@gmail.com || Apparel Manufacturing Business Consultant

rnvtechno@gmail.com || Apparel Manufacturing Business Consultant
Comment
Categories
Popular Articles