How to Start a Custom Built Furniture Business?
Whether you have taught yourself how to design furniture or hold a degree in furniture design, you can start your own custom built furniture business if you can provide what customers want.
Facebook
Tweet
Google Share
LinkedIn
Pinterest
Email
Aside from having the right skills, you also need to know how to manage your business to enjoy profits and avoid making mistakes.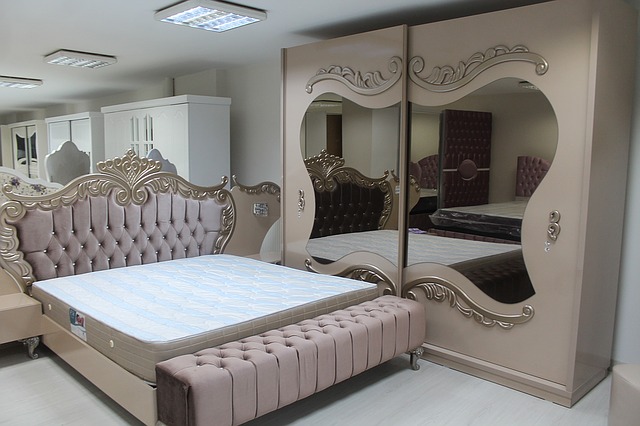 Determine What You Will Offer
You need to decide what type of furniture you'll make such as cabinetry or home furnishings. It's also important to know what materials you will use like metal or wood. You need to determine your target market as well. Will you sell to commercial customers or residential consumers? You also need to know if you'll sell locally or internationally. Conduct a market analysis to determine the demand for your pieces. This includes identifying your target market as well as their needs and characteristics. You also need to assess your competitors to know what they don't sell. This way, you can make a product that fills that gap. The right pricing for your target market and product is also included in your market analysis.
You need to decide whether you're going to open an online or offline store. If you want to sell online, you have to build a website where you can display your products. If you want to run a physical store, you need to look for a place that suits the needs of your customers. For instance, if you are planning to sell to residential customers, you should pick a space that is accessible to parents with kids and strollers, is easy to find and enough parking space. It should also be easy for your suppliers to find and ship to.
Similar Articles
It is important to research the regulations and zoning laws in your area to know where you can run your furniture business. You need to pick the right business structure for you such as a partnership, sole proprietorship or corporation. This will affect how your income taxes will be filed. You also need to register your business.
Get the Necessary Permits and Licenses
You should be familiar with federal and state consumer safety regulations. Visit the government's website to see what's required to run a furniture business in your area. You also need to adhere to requirements about hazardous air pollutants from metal and wood coatings, disposal of harmful waste, formaldehyde discharges from wood and greenhouse gas reporting.
Create a Business Plan
Your business plan contains your financial projections, marketing strategies and how you will manage and organize your business. It's also important to explain the kind of furniture you make, what sets you apart from the competition, how you will make your furniture, what materials you utilize and how it can benefit your customers and who your customers are.
Look for Funding Sources
You may have personal savings to use for your business or family, friends and colleagues who'd be willing to invest in your store. There are also loans that you can get, but make sure to read the terms and conditions as well as interest rate first before you apply for any. You'd also need to buy woodworking hand tools such as a block plan, jack plane, water stones and different kinds of saw.
Of course, promoting your furniture is important as well. You can build a website and update it often with new pieces. Work with a web designer to get a professionally designed website. You can also get a professional photographer to take pictures of your work.
Recommended Articles
Strategies on Marketing Furniture
How to market furniture is actually a very easy task. All you have to do is to let your customer feel the real meaning of utmost satisfaction.
Open a Furniture Medic Franchise
You can start a Furniture Medic franchise now and be one of the owners of a high-profit and reputable furniture repair and restoration industry. With the company's enormous training and support to their franchisees, you will be glad you become part of this number one franchise company.
2 Comments
Comment
Categories
Popular Articles