How to Start a Corporate Massage Business?
Starting a corporate massage business may not be easy, but it's not completely impossible. While there are no overnight methods to starting a business, there are certain steps that will help you attract clients and achieve success.
Facebook
Tweet
Google Share
LinkedIn
Pinterest
Email
Companies that offer massage therapy to employees usually hire independent massage therapists to give on-site massages. If you are a licensed massage therapist, you can start your own corporate massage business to form an agreement with local companies and earn a decent amount of money.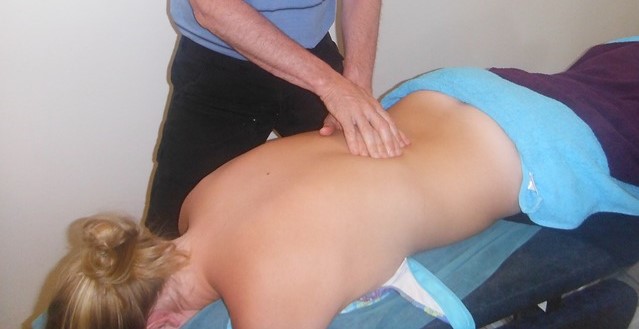 Here are some of the most important things to keep in mind when starting a corporate massage business.
Build a Legal Business Structure
Building a legal business structure is very important as companies usually require service providers to be represented by some form of business structure. Some of the most common options for massage therapists include limited-liability firms and sole proprietorships. Choose a business structure that best suits your requirements.
Get a State License
Massage therapists are usually required by their states to get and maintain their current license. States usually require new massage therapists to have a certificate of completion from a credited massage therapy training institution as well as a minimum amount of massage hours performed under a licensed therapist's supervision. Contact the agency in your state that administers professional licensing and ask for an application packet that contains the fees, paperwork and requirements associated with your application.
Marketing Plan
You need to market your business. This includes making promotional brochures, flyers, business cards, a website and a company logo. You can offer free massages during tax season, set up a massage clinic at popular areas or join wellness events hosted by hospitals in your area. These marketing opportunities can help you attract more clients and raise awareness about your business.
Similar Articles
Don't forget to send your marketing materials to human-resource leaders. Update your website about your latest offers and mail cover letters, business cards and flyers that outline your availability and rates. Explain the benefits of corporate massage to encourage your prospects to hire you.
Purchase the Necessary Massage Equipment
You need to purchase the equipment that you'll need to do on-site massages. This includes surface sanitizers, massage oils, a portable massage chair, lotions and paper towels. You can also bring an MP3 player to let your client relax with music while you massage them.
One of the most important things to keep in mind when starting a business is to shift your mindset. Think like an employer. The one who is responsible for getting clients is you, so you should be willing to do everything and take responsibility for your actions. Offering a risk-free offer will certainly attract clients. You may not be able to please everyone, but the amount of people you end up attracting will make up for the free service you offered. It is also important to open a bank account that allows you to deposit money under your company's name. Companies usually give a check to the person or business entity you used to contract with your client.
Recommended Articles
1 Comment
Comment
Categories
Popular Articles