Starting a Corporate Wellness Business
Corporate wellness is becoming increasingly popular among small and large businesses. Many also have started to think of starting a corporate wellness business for the huge returns in the end. Nevertheless, there is a need to take a step further from the daily responsibilities to get that successful feeling every day.
Facebook
Tweet
Google Share
LinkedIn
Pinterest
Email
Starting a corporate wellness business requires a lot of considerations for the success in the end. The mission and the philosophy of an owner also need to be paid attention to. Below are among those things to consider when starting with one.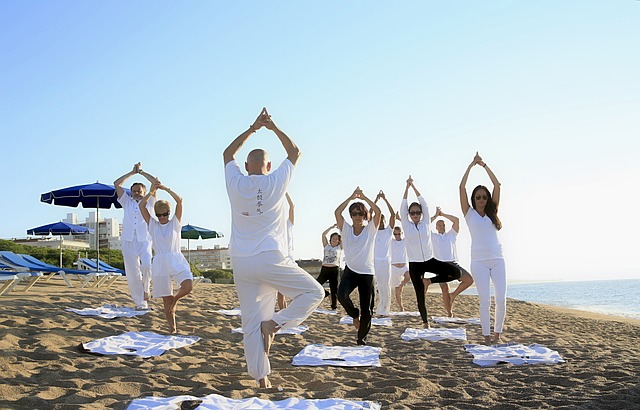 Prepare for a Well-thought and Specific Business Plan and Search for Data and Studies
Preparing for a well-though and specific business plan is essential in starting a corporate wellness business. Included in this plan is the philosophy and mission that must be articulated with clients. Nevertheless, it is essential presenting it to a board of directors or top-level executives for them to become future investors of the business.
One must also bear in mind that wellness and health translates into huge dollars that will be saved by a company. This is exactly the main benefit of the business to the company. In the business plan, show and explain how the program could help save money and the amount as well.
In addition to that, including all statistics, studies and data helps in supporting the claims of sedentary and unhealthy employees that cost the companies on a yearly basis. The benefits could then be cited and emphasized of a particular wellness program intended for employees and a company.
Similar Articles
The Business Must Have All Wellness Packages like Tiers, Different Options and More
After doing all the essential things mentioned above, prioritizing wellness packages like tiers, different options and more is essential. These must have their specific prices for the clients to know about it. The company or the company's client will know what they will get and what will it cost them. They will also know the savings they could get from healthcare costs. Better yet, make use of networking connections like Facebook, LinkedIn in making a contact with executive staff or HR staff. This is an effective strategy in making a sense of contact with the rest of the clients. If there are unexpected obstacles along the way, offer the services to HR and to help them in reaching employees and in encouraging compliance and participation.
Get Involved in Social Functions
Even before starting a corporate wellness business, getting involved in social functions is a must in building an excellent networking system. The use of a new healthcare guideline will help regulate all wellness programs such as incentives, design, content and non-discrimination for all disabled employees. All these regulations need to be factored in completely before the delivery of the wellness program.
Recommended Articles
How to Start a Wellness Business
Starting a wellness center is a lucrative business especially when creatively established. Get the money rolling for your much-owned business and be the most sought-after wellness center.
Tips to Start a Health and Wellness Business
A health and wellness business may be best for you especially if you are also living a healthy lifestyle. Your business may benefit from a good business planning having other successful businesses as your inspiration. But remember not to copy them in exactly every way.
Comment
Categories
Popular Articles