How to Open a Deli Sandwich Shop
A deli business provides affordable sandwiches and salads. It offers take-out items and tends to be more casual than a conventional restaurant. Some deli shops also offer breakfast to increase their profits.
Facebook
Tweet
Google Share
LinkedIn
Pinterest
Email
Knowledge of business management, food preparation and customer service can help you build a deli sandwich shop.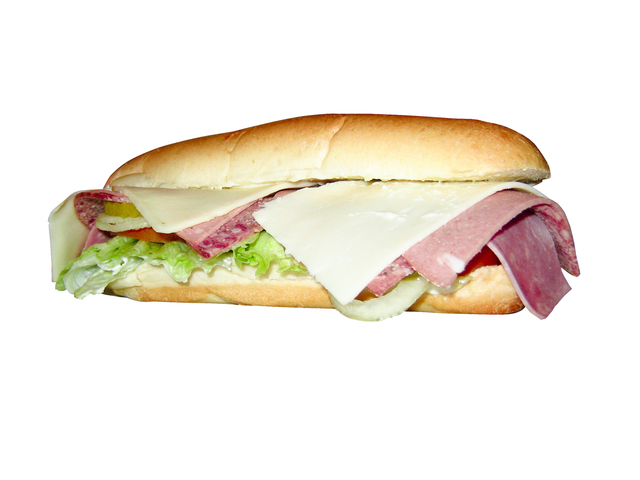 You will need to prepare unique meal options to remain competitive with other deli shops in the area and a concept such as Jewish deli food items to help you focus your marketing and menu. If you want to know how to open this restaurant, you need to have a quality menu, good business sense and customers who love your menu and service. Opening a deli restaurant may need a substantial start-up investment, but you can turn your business into a profitable venture if you know what to do.
Business Plan and Strategy
A business plan will guide you throughout your venture. Create a list of the food you want to sell. Make sure to include a list of food platters, sandwiches, desserts, side dishes as well as specialty items. You should also list your startup costs. This will include supplies, rent, materials, utilities, business insurance, marketing and labor. Create a marketing plan to attract customers and don't forget to list the responsibilities of the manager and tasks for staffs.
Business License
Of course, you need to apply for a business license so that you can operate legally. Contact the small business administration office or county clerk's office to ask for a business license application. You can also go online to find the information from the government website. You should also contact your local health department to ask about the permits needed by food managers and food handlers as well as inspection requirements. It is also important to learn more about the federal and state laws regarding food distribution. Secure all needed certification on food and handling. If you're putting up a partnership, limited liability company or corporation, you should register your deli sandwich shop with the secretary of state's office. You also need to apply for an Employer Identification Number to use on business tax returns and business documents.
Similar Articles
Retail Space
The location of your shop is very important. You can rent commercial retail space from a commercial real estate agent or property management company. The space should have a kitchen area where you can prepare food and store supplies and a counter area where customers can place their orders. The counter space should be spacious enough to display snack items like cookies, drinks or bags of snack. You should consider renting a space that is huge enough for 3 or 4 tables so that customers can sit and eat. Your location should be accessible to your customers. Ideal locations include shopping areas, warehouse or business districts and hectic downtown areas. Don't forget to check if you have enough parking area or not. Don't hesitate to pay little premium to have a drive-through area, people these days love to be seated in their cars and grab some food to eat.
Menu and Marketing
Your menu should appeal to various customers. Provide indulgent items, locally grown food, low-fat items and vegetarian choices. Cold and hot sandwiches, water, juice, soda, cheese platters, pizza and pasta salad are some of the most common items found at deli shops. You can also choose to open early and serve breakfast. Offer lunch and breakfast specials to attract and retain customers. Harvesting locally grown vegetables is always an advantage, if you do so then let that know your customers.
Marketing your deli sandwich shop is also important. Create a brochure-style menu, flyers, decorative signs that include a list of your food items, prices and sizes. List your business in online and print business directories or build a website that shows your menu, contact information, business hours and customer testimonials. Having a web presence and showing your credentials online is a part of digital marketing, many of your competitors are already doing this. Print some business cards to handover your customers for building one to one relation.
Remember that your deli sandwich shop will rely on a loyal customer base. You'll most likely offer your products to customers who work and live nearby your location or those who are interested in your concept that they're willing to visit your shop to buy your food items.
To build a customer base, you need to offer something that customers will appreciate. Find marketing and advertising venues where you can convey your concept to potential consumers. You can setup a page on facebook and tweeter for promotional activities. You can ask your customers to give some reviews on facebook and Yelp.
Hiring and Managing the Restaurant
You also need to hire the necessary employees to run your shop. Conduct thorough interviews and train those you will hire. Consider doing background checks on the applicants. Don't let your lack of experience in food service stop you from starting your own deli business.
Recommended Articles
Having your own Jimmy John's Gourmet Sandwich Shop
Jimmy John's is a popular choice among Americans when it comes to sandwiches, catering, and subs. Jimmy John's have also become the best pick for new business players like you. So if you want a sure and profitable business venture, try Jimmy John's Gourmet Sandwich Shop.
Starting a Sandwich Shop
The food industry is different than all other businesses, it's always growing. Do you want to Open a Sandwich Shop? Learn How to Open a Sandwich Shop and become a successful entrepreneur.
3 Comments
Comment
Categories
Popular Articles