Opening a Kebab Shop
Opening a kebab shop is a complex venture, yet the rewards are lucrative. You should be aware of the most important things that you need to take into account. Do your part and start it by knowing where to start.
Facebook
Tweet
Google Share
LinkedIn
Pinterest
Email
You need to be systematic, and once done, you can already start entertaining customers.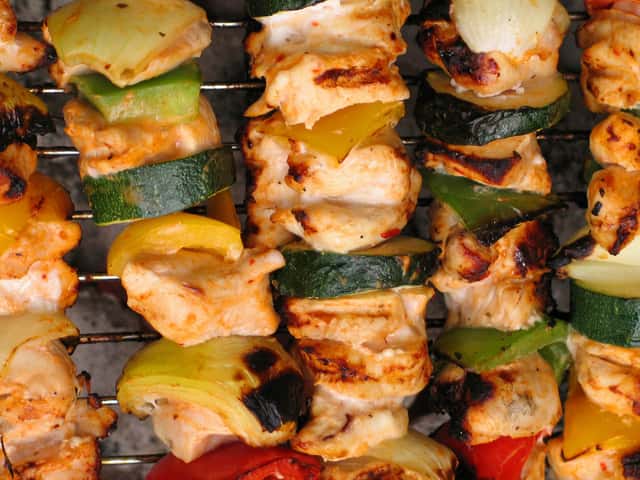 A kebab shop is a fast-service food establishment that specializes in different kebabs. Opening a kebab store is one of the best decisions you can ever make today when it comes to earning money. Kebab is among the most famous fast foods you can find in Poland. It is the favorite of many customers out there but because of the recent situation of the economy, as a new Kebab store, you have to come up with something new so you can effectively allure people and make them your loyal customers. Just opening another kebab store like the rest will not be a recipe for profit and success. Today, you need to have a unique selling point. However, the secret of success in opening a kebab restaurant is making a good and delicious kebab. Apart from that, low operational costs and a good location for your business are both important.
Opening a New Kebab Shop
First of all, it is important to come up with your vision. How will you want to see your business? Do you like to offer a special dine-in experience to your customers or just an ordinary kebab store experience? You can also go for something that is more radical like a mobile kebab shop. Once you are done thinking about these things, you can start materializing your vision. Start your search for the most suitable location for your business. Bear in mind that the location is highly important and accessibility should be easy, convenient, and simple. You must be afraid to pay extra costs for the location and less amount for marketing in the beginning until your business gains regular customers. When you already have regular customers, you could always change to a much more affordable location when you want to. Remember that the best location will complement your business, like using the other local businesses to entice their customers to come and visit your business. You can have your business in a location that is near a school, nightclub, car wash, or any public area. Also, the size of the location would also affect the kind of food that your business will serve, involving your brand image or theme.
Similar Articles
Things You Need to Open a Kebab Shop
You just have to go online and start looking for all the pieces of equipment that you need. Do not buy the cheapest pieces of equipment available in the market. There is a reason behind its cheapness and that could be you will be paying more for the repair as they break down easily. That can definitely halt your operations which will stop your revenue from flowing. You have to be serious and think ahead. It is important to future-proof all your investments and then make a purchase of quality equipment.
How Much Does It Cost to Open a Kebab Shop?
You can expect to spend more than $100,000 to start a kebab shop of your own today. It may be expensive to start a business like this but when you make it popular, rest assured that you will be earning much more than the amount you have invested to run your kebab shop.
Other Things You Need to Consider
Kebab is best to be consumed with a glass of alcohol but selling alcohol in your kebab shop would require a license. There can be problems with the consumption since public alcohol consumption is strictly prohibited. You will need to assign a designated area to get permission. Also, you need to pay attention to some sanitary requirements and it is important to meet them all. You have to ensure access to flowing water, a cloakroom designed for all employees, and a clean and safe kitchen.
The place has to be well-ventilated with a vent. You need to plan for a technology project that outlines the functionality of your kitchen. The succeeding step is to get your shop equipped with all the most important utilities and pieces of equipment. These include a vertical oven, and also a fridge for food storage.
Recommended Articles
Starting a Restaurant in California
Planning of opening a restaurant in California? If you still don't have an idea on how to open restaurant in California then here's the available guide for you.
How to Achieve Restaurant Business Success
Are you a restaurant owner desiring to learn restaurant business success? Here are some tips and pointers on how to achieve restaurant business success and to prosper continuously and effectively.
14 Comments
Comment
Categories
Popular Articles