Open a Ramen Shop
Opening a Ramen shop is a worthwhile challenge and is a successful journey to consider. This cannot simply be made with spirits or tastes.
Facebook
Tweet
Google Share
LinkedIn
Pinterest
Email
There are certain ways on how to open a ramen shop that serve as the key to a great success in this business venture.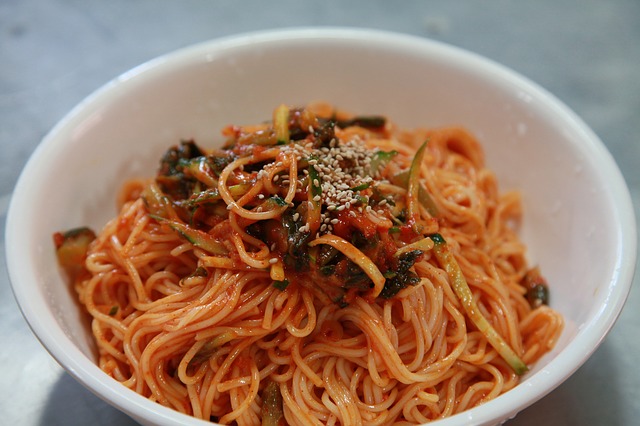 Learn More about Ramen and Its History
One of the first few ways to consider is to learn more about ramen and its history. Actually, ramen is an inexpensive and dry noodle that is carefully packaged in a packet of flavored seasoning powder. This also boasts for its rich history and this dish contains noodles in broth topped with vegetables or meat.
Actually, this has originated in China but this is commonly associated with the Japanese culture. This is the country wherein most ramen shops represent the culinary tradition. As an aspiring entrepreneur, you need to first focus on ramen and learn more about it. This way, you can enjoy starting ramen shop as an ideal venture.
Among other things to learn on is the means of preparing the dish. Take some time of reading Japanese and Chinese cookbooks. You can also spend some time watching films like "Tampopo". This movie was released in the year of 1985 and this can guide you through a complete understanding of the place of ramen including the Japanese culture.
Similar Articles
Choose a Business Model and Obtain the Necessary Permits
You need to choose a business model for your shop. This business model can either be a mobile ramen food trailer or even a stationary restaurant. You can opt for a mobile food trailer that is more versatile and is less costly. Better yet, choose for a stationary ramen shop that is simply traditional.
Afterwards, obtaining the necessary permits is essential. Remember that in any business, company or store, you have to first prepare for these things. These permits may include of a license, food handler permit, food manger certification, fictitious name certificate and food enterprise license or the identification number. These are truly essential in opening a ramen shop and in achieving success in it.
Choose the Location of your Ramen Shop
There is now a need to choose the location for your Ramen shop. You must also lease a space for it and if possible, purchase a food trailer to sell your noodles. In choosing the location, considering the places wherein people usually come in is essential. Better to put up a Ramen shop near university and college campuses. It is through these places that your shop may seem perfect. After the students leave their classes, they would like it for sure to indulge eating up a Ramen. There are also food courts in most shopping malls and shopping centers that are also ideal places to put up a Ramen shop. This can surely give you a chance to boost your sales.
Create a Unique Menu and Promote a Ramen Shop
In opening a Ramen shop, developing a unique menu is likewise suggested. As per the traditional way of preparing a ramen, it is actually about combining water, egg, flour and kansui. The noodles are boiled and are best served with soy broth, chicken broth and pork. Apart from it, these are topped with vegetables, meat, seafood and egg.
For sure, you also like the idea of creating a unique menu as a signature Ramen dish for your customers. Better to add up some more eclectic flavors like cilantro broth and lemongrass. These are some additional ingredients that leave you amazed and contented.
After you have finished thinking and preparing your unique menu, you may now start on promoting your business. Start it out with a promotional website or even a blog wherein you can present your shop and all your dishes. Apart from it, it is best to hand out fliers on most college campuses.
It is also good to list your Ramen shop in any of the restaurant directories around. Doing so helps your Ramen shop to be known to all. You can simply choose to become a vendor at a bazaar, a fair or a flea market.
Recommended Articles
Comment
Categories
Popular Articles