Common Problems in Running Restaurant Business
Based on a lot of experts, the food industry is such a high-risk business proposition. There are lots of details that need to get perfected. Even based on a study, sixty percent of restaurant businesses have failed in the first year.
Facebook
Tweet
Google Share
LinkedIn
Pinterest
Email
In this article, you can learn more about the common problems in running a restaurant business.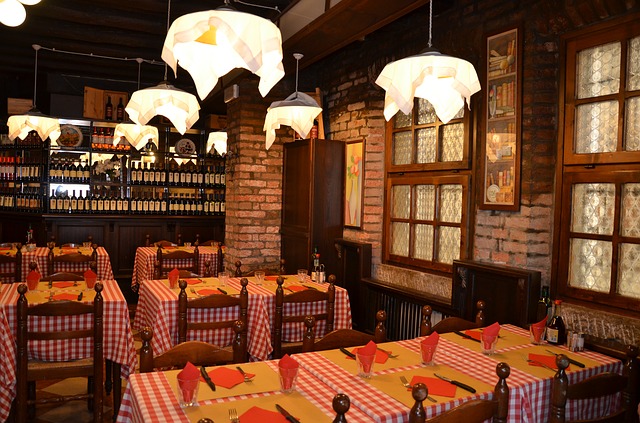 Below are the top 3 common problems in running restaurant business.
1. Preparing the Menu
Among the most commonly known issues faced by restaurant owners is on preparing the menu. This is simply because a good menu should be balanced. Now, are there a lot of menu items presented? Are the dishes priced competitively and appropriately?
Thus, there is a need to keep the menu size monitored all the time. Rather than providing a 5-page menu, considering offering a lot of small dishes. This is simply a lot better. This way, people can get to know more about your restaurant. Apart from it, you may keep your menu aligned with your unique proposition.
Remember that big menus sometimes take longer hours to wait before being served. They also demand more ingredients. With a lot of items added on the menu, you will be required to buy for more ingredients.
And, with a too-big menu, it means to say a longer ticket times. With a lot of dishes being cooked at the same time, there will be no enough items placed in the pans. Thus, you will be required to spend more time in producing orders. And, every table will usually take longer to be served.
Thus, it is essential to get focused on the proper menu layout. It should easily be readable and even the menu should be grouped together. All of the profitable items must be grouped accordingly. And then, never make use of dollar signs. Your menu should also serve as your guide.
In addition, your menu should be kept clean or else it will only dissatisfy customers. In regard with your staff, they should be trained and they should memorize the menu.
2. Management and Customer Service
Never ignore the most significant piece of the puzzle which is called as the management. There is a need to further analyze the business and make sure that it operates profitably. A lot of small restaurants do not sometimes concentrate on some of the essential things regarding their daily operations.
The number of customers to be fed each day should be assessed completely. Apart from it, monitor the number of ordered items. If there is no one who orders a fish fillet, better to remove it from the menu. Are there profitable menu items on the list? There is also a need to know about the cost of every menu item and the profit margin. If there is also a budget intended for the labor, will you be sticking to it?
If there is any loss that is involved in the inventory, there is also a need to know more about it as part of the restaurant business management. If there are any sales goals as well, there is a need to be clear and patient in meeting them.
Other than management that is the common problem faced by a restaurant business, customer service can also make or break it. All things may have been set, including the table settings, delightful ambiance and outstanding foods. But, if the service is bad, your restaurant will then get noticed.
The key essential to restaurant business' success is a happy customer. Thus, the entire team from the busboys and wait staff to hostess should be dedicated in fulfilling your customers. They should be welcoming, accommodating and pleasant as well.
3. Capital and Training/Hiring Staff
Included in the common problems in running restaurant business are the capital and training/hiring staff. Even though many have known the significance of training and hiring the right staff, still, they commonly experienced hiring the wrong people. This is the main reason why they suffer from a high turnover rate. With an ineffective and incompetent staff, they may also damage your reputation and your future clienteles.
When you have clearly emphasized on the staff, you can therefore reduce the costs over time and then, you can best enhance the customer experience. Thus, pay attention to looking for the perfect employees. Train them and offer them the necessary training materials they need, including, incentives, goals, checklists and manuals.
Other than training and hiring staff, it is also the capital that is often run into as a big problem by most restaurant entrepreneurs. They should have enough capital in running their business and establishing themselves. They must have their financial resources in coping with unexpected increases and costs.
Comment
Categories
Popular Articles