Build Your Own Corporate Catering Business
Catering is considered as a profitable business venture, it has also highest potentials for growth and expansion. It is also fun and financially rewarding, it requires passion in cooking and consistency as well.
Facebook
Tweet
Google Share
LinkedIn
Pinterest
Email
In starting a corporate catering business, keeping in mind a few important considerations as it is different from event management and planning is essential. Even though it may seem an intricate business to engage in, it is still worth of the money, time and effort invested in it. Excellent customer service only needs to be on top of the priorities of an owner.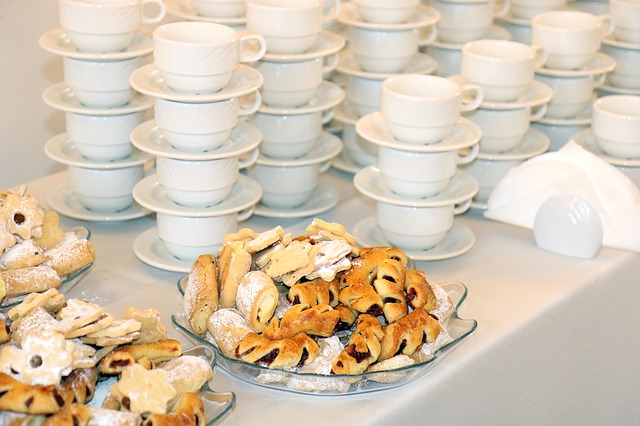 Obtain the Necessary Certification/Skills and Decide the Food Type to Cook
Before establishing a catering business, it is essential obtaining the necessary certification or skills. With the intricacies involved in this business, it also comes up with technical details. Operating a business requires an exceptional chef, cook and compliance with a hygienic standard and customer service.
Attending a catering school that issues a certificate is a must. After the necessary certification and qualifications have been obtained, the development of entrepreneurial skills now comes next. Other business skills need to be improved like self-confidence, marketing skill, accounting skill, sales skill, neatness and good sense of humor and more.
In addition to that, deciding the food to cook is also highlighted when presenting a business plan. Prior to the decision one has come up with, it will not determine the course or the type to take at the catering school and the clients to serve. The foods to cook may come in a form of continental dishes, intercontinental dishes, local dishes and African dishes.
Similar Articles
Think of a Menu/Test All the Dishes and Write a Catering Business Plan
Since food is an essential component of the catering career, it is also the very first thing that clients will consider before engaging in a negotiation. One must try to have a lot of items that suit to different demands and tastes. Vegan and vegetarian meals may also be considered. The menu may also be kept at its manageable size with the foods and ingredients to be sourced locally.
After the menu has been created, the dishes could be tested to a small scale party like friends and family for them to taste all of it. Honest feedbacks about the experience on service and food may also be requested from them. The dishes must also be adjusted until these are crowd-friendly and delicious.
Now, it is about time to think of a good business plan that will be the blueprint of a team and a business. This must emphasize the goals, objectives, vision and mission.
Set up the kitchen Using Tools/Equipments and Employ Staff
All necessary tools and equipments need to be purchased to start the corporate catering business. Serving utensils, serving platters, napkins, linens, centerpieces, table decorations are also needed. Vast storage space for linens, foods and other things are also needed.
Employing staffs is also essential as they are the one who will perform the tedious tasks of serving, cleaning, cooking and more. An accountant could also be hired to monitor the income, invoices and expenses.
Recommended Articles
Choosing Insurance for Catering Business
Insurance for catering business will protect your business from the many factors that are beyond the control or even the unforeseeable eventualities that may transpire.
How to Run Your Own Home Based Catering Business
Catering business is one of the best kinds of business in the land since you are dealing with food, food and food! Who knows, if you give importance to your catering business, you might get rewards later.
Comment
Categories
Popular Articles