How to Get Advertising Contracts
Marketing is a must for companies in order to introduce the products and services to the customers. It is very important to hire an advertising firm that will surely give good outcome and good service to the advertiser. Whether the advertising firm is asking for a low and high price they are assuring their clients that they are doing their best to give the best advertising strategy for their products or services.
Facebook
Tweet
Google Share
LinkedIn
Pinterest
Email
Many times this job is impossible for the in-house team to accomplish as there will be less or no specialized person available in the firm or company. This is the work of service providing company to make the service seekers assured for the ROI on them.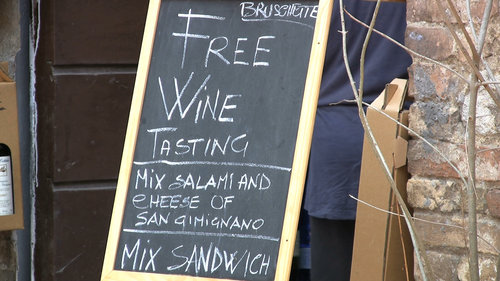 Here is some introduction on advertising and how a marketing company can help one business achieve its penetration in the market. One way for companies to get the attention of the public is by advertising their products and services. It is a marketing strategy that simply introduces certain product/s or service/s in order to be recognized by the public, they will be informed about the uses or the way the products work. Companies would hire an advertising company to do such marketing tactic as people in-house are not capable to do such specialized work. These advertising companies will formulate or brain storm some ideas on how they will make the product or service interesting to the public. There are many factors that these advertising firms consider in making the right advertisement for their client's business like the audience's culture, is it appropriate for all people especially children and many more. There were so many advertising firms that offer good services for different advertisers.
How Do Advertising Firms Get Advertising Contracts?
There are several factors that each advertising firms have to know on how to get advertising contracts. To obtain advertising contracts, advertising firms must know their expertise. One will need to be well informed about the market. Every year ways of advertising is changing, some are fading away and some are evolving in the market. Updated marketing or advertising companies are well paid and fetching a contract is much easier for them. Basic necessity of a marketing/advertising company is to have a website where all the services are listed in detail. People or businesses needing the services will find the information by browsing the website and on needed they will contact using the contact form or make a call.
Similar Articles
What All You Should Add in Your Website to Get More Leads?
Who you are and where are you based
Your expertise
Your achievements
What others think about your services
Various ways to contact your company
Getting New Contracts through Social Media
This is the time for social media and to know the power of social media websites you should use them. People spread the news instantly so you're required to post your events, promotional activities, whitepapers, case studies. Your company should be well connected with other businesses through twitter, facebook, google +, LinkedIn, Instagram.
Optimizing Your Website to Drive Free Traffic from Search Engines
If you optimize your website to rank well for the terms that your industry is related to then you have high chances of getting some free traffic from search engines like google and bing. You can create several pages with lots of good information in your website, use some keywords related to advertising industry. You can also use some keyword tools to see what people from your industry normally search, try creating useful content using those keywords. You can also involve a SEO consultant to do this work for you.
Getting Leads through PPC
If you don't get enough traffic from the search engines then try your hands in "pay per click" programs. There are several companies providing pay per click services, Google Adsense is the mostly used PPC program. You can also try facebook for better targeting. You should learn the tricks yourself or hire experts to manage your accounts otherwise you will end up in losing money. Your company being an industry leader in providing advertising services should do this work in-house.
Good Work Pays Off
If you constantly do a good work and serve the businesses then the free referrals will start coming in. This will take some time to build as you need to prove yourself before someone starts recommending your company to other businesses that are needing similar services. Patience and perseverance is the key to success.

Recommended Articles
Do You Know How Advertising Helps a Business
How does advertising help a business is a question that most business owners usually consider when they are selling their products. Considering the proper advertising strategies is a very important in order to sustain the sources of income from the customers.
Know About Pay-Per Sale Advertising
Knowing about pay per sale advertising is another good strategy to make your business improve and successful. This could help you to improve your business and ensure its stability.
Comment
Categories
Popular Articles