How to Franchise a Gym Business
If you are in search for franchise opportunity, the choices are definitely mind blowing. There are hundreds or even thousands of many different franchise types and opportunities that you can invest in. Each franchise opportunity has its own benefits and the more you invest, the higher the potential earning will be.
Facebook
Tweet
Google Share
LinkedIn
Pinterest
Email
If you are looking for a more lucrative opportunity, franchised business is a highly profitable business model that you can take. Since more individuals are becoming more concerned about their health and their fitness, franchising a gym business is therefore a brilliant idea. The biggest advantage of franchising a gym business is that the business model is already proven. However, there are still ways you need to consider when engaging yourself into this endeavor.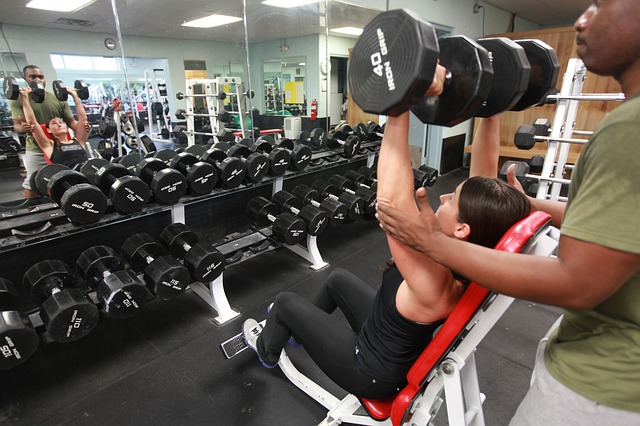 Investigate
Before you invest on gym fitness franchise or before you purchase established fitness gym, you seriously need to invest time researching on the facilities of the gym you are considering. Visit the franchise that you are thinking of purchasing. You can consider getting guest membership or tell the owner you are thinking about opening your own fitness gym. Since franchise agreements might be based on the geographic territories, you will probably need to travel to visit other franchise that has not yet made it into your area. It would be best to keep in touch and see the equipment personally and talk to other owners to find out how contented and happy they are with their gym franchises.
Read Disclosure
Upon making your application to the gym fitness franchise, you will receive federally mandated Federal Disclosure Agreement or FDD which gives the specific details that you need to know about the franchise company. You are advised to read the specifics carefully. You can seek for the assistance of an attorney and let him read the document to ensure that you fully understand all responsibilities and costs associated with the gym franchise. Some information that is of absolute importance includes the company's history or the other incarnations and names it obtained in the past. You might also need to learn more about the past lawsuits and pending litigation that the company has been involved with as well as how solvent the franchise company is or if it has filed for a bankruptcy protection before. FDD is the document that discloses the fees and costs associated with the gym franchise.
Similar Articles
Finance
Another helpful way on how to franchise gym business the right way is to be mindful about your finances. Upon deciding with your gym franchise plan, you seriously need to get all your finances in order. You also need to realize that if the situation calls for it, there are numerous franchises offering some level of financing. The fees can be used to cover for the initial cost for startup, signage, training and equipment.
Work Out
Many franchise companies suggest that owners manage the facility during grand opening or for particular period that the gym is still on the process of getting off the ground. Some gym franchises require managers on all its franchises. While you are working out and then signing up for new clients and taking time to learn the ropes of your new venture, you will need to hire a manager especially if you got no plans to run the place by yourself. The continued support you can get is one of the reasons why you need to choose gym franchise though.
Follow these ways to franchise a gym business so that you will end up with profitable and successful business operation.
Recommended Articles
Steps for Starting a Gold's Gym Franchise
Gold's Gym has been one of the top fitness franchises in the world today and the only one that can provide consistent quality in its products and services selection. With the National Vendor Program of Gold's Gym a franchisee like you can leverage your capacity to buy equipment, software, and other company programs providing you quality service while maximizing the profit.
Gym Equipment Store Business Guide
Any investor looking to start his own gym equipment store should first read-up on what the experts have to say on starting a gym equipment store. Here are a few of their advices on how to start a gym equipment store.
Comment
Categories
Popular Articles